And finally, we made their anniversary happen!! I'm just so honored that Rima has followed the blog for so long and was SO excited to have me photograph the two of them. Chirag and Rima have been married for 8 years! … And yet they still look like newlyweds! :) I loved having the privilege of documenting their love in this season of life and we couldn't have picked a more beautiful week! Blossoms, blossoms and more blossoms!!! Rima's Indian attire was the perfect compliment to the gorgeous blooming trees in the Church Hill. I loved my time with these two.  Rima is such a sweetheart and Chirag acquired some "good husband" points for doing this shoot for his wife. :)  I can't WAIT to share some of my favorites!! Enjoy this bright and vibrant anniversary shoot!!
Ohh the blooms!!!
Loving these colors!!
Rima you're stunning!!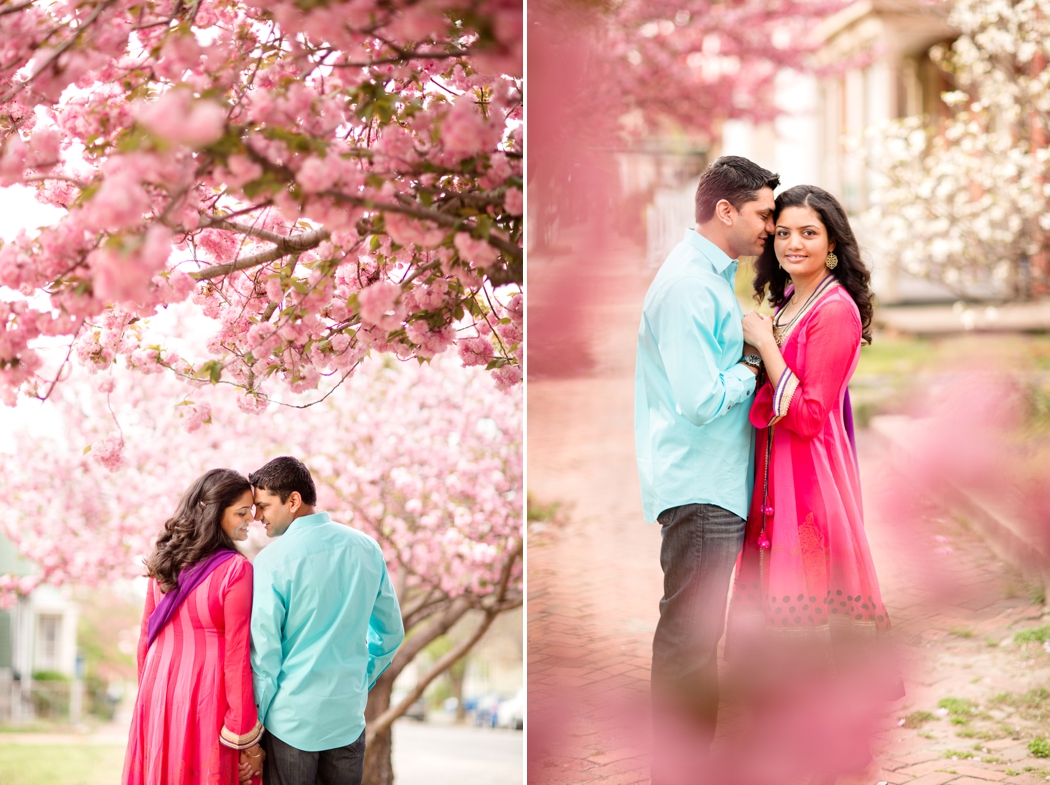 If I shot through trees like this all year long… that would be ok with me! 
A favorite! 
Oh you two…. this is beautiful!
Love.
Rima, these are two of my favorites!! You're beautiful!
Looking good Chirag!!