I wasn't adventurous at ALL! There are so many great trends out there right now that allow brides to have some flexibility with their bridal party's "look". I love this because who ever said that bridal parties have to look ONE WAY?! No one! It's your wedding, it can look however you want it to! Colors, cuts, styles, brands…. there are so many options!! I was the type of bride that thought that I HAD to order bridesmaid dresses from a bridal shop… ummm, that's not the case anymore! Sure, the service is probably better (in some cases) since they are used to sizing and fitting…. but there ARE other options out there! Take a look at some of these styles I seen this seasons! My brides have such great taste!!
JCrew is a great option for Bridesmaid's dresses! This is "Dusty Shale" in all different styles!
Big bows are everywhere!! And who says you need to have matching shoes?!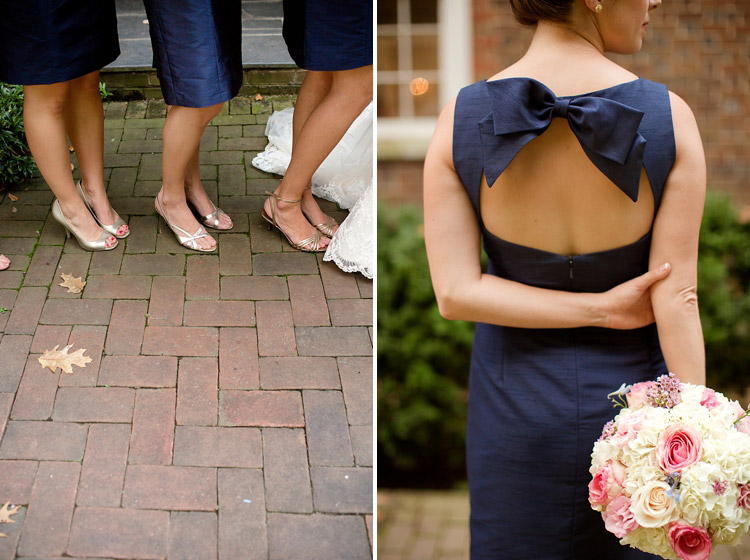 These gals don't even have matching dresses but it worked for this wedding theme and they got to pick what they liked!
Different styles… same shoes. Can't go wrong with cowboy boots!
Add a POP of color at the bottom!
NAVY is so popular and I love it because it photographs so well!!!
Mod cloth
is an awesome online resource for dresses!
Bows and sashes!!
Love these
Lula Kate dresses!!
Statements can be made through jewelry too! LOVE this! (obviously)
Mirror the bride's dress style!! Clare is the cutest!