Crazy! It's that time already!! Emy and Joe are getting married in like two months! AH! I mentioned that during my WPPI talk and got all teary! I'm such a sap! So speaking of their wedding, we celebrated with friends and family this weekend at a Bride and Groom shower. Joe and Emy came into town and our sweet family friends threw them a beautiful shower!
Ya know, the older I get and the more life I live… the more I realize just how BLESSED I was to grow up in our little hometown with such an amazing church family. We have friends from back home that are literally like FAMILY. These friends have come running in emergencies…. they've driven hours to come pick us up when we were broken down…. they hosted dozens of giant sleepovers and snow parties… they've cried with us and celebrated with us… they have seen our awkward seasons and our greatest accomplishments… they have vacationed with us…. they've adopted us as their own… they've watched us grow up and they've watched us fall in love.  I'm so grateful for friends like this.
The Terry's and The Beale's and The Burke's threw Joe and Emily a wonderful shower on Saturday and I'm so thankful for people that love my little sister so well. I never want to take these amazing women for granted. I absolutely LOVE this picture of the Beale, James and Terry gals from Saturday! (Minus Katie! boo!) Love you all! Thank you for all of your hardwork!!!!! xoxoxo
Love these ladies! 
Michael's dad… our comic relief during gift opening. :)
Love this gift from Anna on the left! So cute!!
Childhood friends! 
Opening the mystery package from Doris!!:) She was so excited!
Joe and his sweet momma!
The Malizia Crew!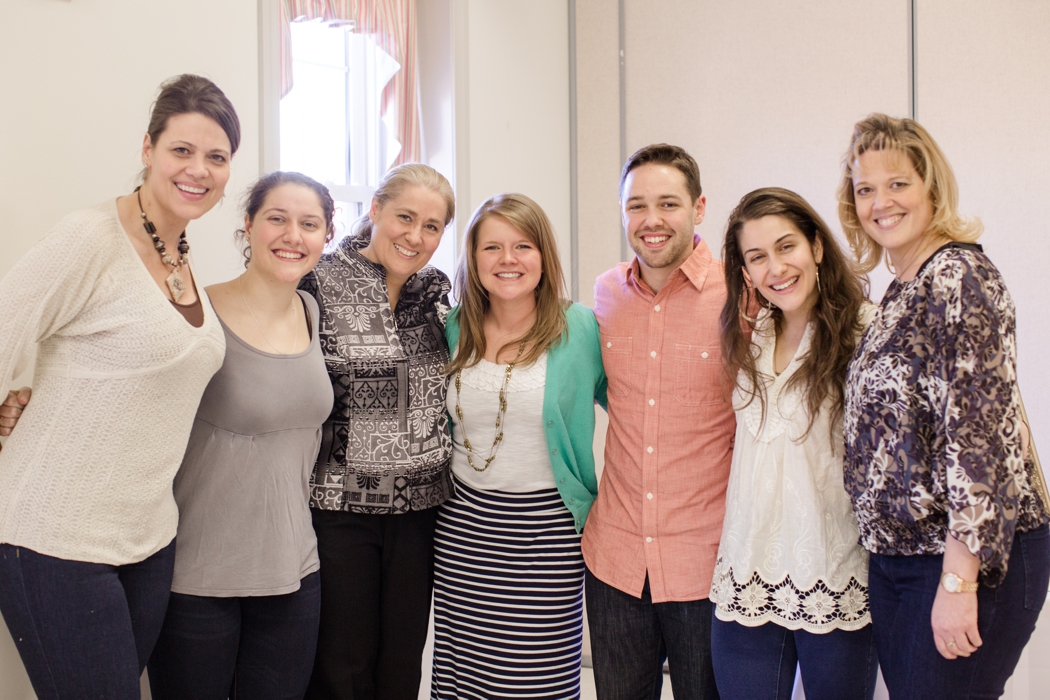 Oh these ladies… they have been in our life since the very beginning and we love them.