She was so happy… happier than I had ever seen her. After they were engaged and started planning the big day, Sarah asked me if I knew of any "Barn-like" venues! She was in luck because that was just about the time that Big Spring Farm was ready to open for business!  We met them in Lexington so that they could have a site visit and then we shot their engagement session there!! I was THRILLED when they decided that this little piece of paradise needed to be their wedding venue! I have been dreaming about their day and the portraits we would take ever since… and let me just say this… Big Spring didn't disappoint. From the boulders peaking out of the spring to the rolling hills and tall wheat grass, it was a DREAM for any photographer!! However, the best part about Chris and Sarah's wedding day was that as beautiful as they were and as gorgeous as their photos turned out, their ceremony was the most amazing part of their day.
Chris and Sarah love the Lord and they love each other. So as a symbol of how they want to follow Christ's example in their new marriage, they decided to wash each other's feet during their ceremony. Jesus washed the disciple's feet to show them that he wanted to lead them by serving them. That's such an oxymoron in today's culture and yet it's a brilliant concept. The most successful examples of marriage in our life are healthy because the husband leads by serving and the wife loves by serving. So as I watched Chris and Sarah share in this beautiful part of their ceremony, I couldn't help but get excited for their new marriage. They are going to thrive as newlyweds and I can't wait to see all that God does through their new life together. Michael and I are learning over and over again that two are better than one. I'm so much more with him by my side and I'm so excited for Chris and Sarah to experience what that is like!! :)
Ok, I've rambled long enough! Enjoy this gorgeous farm wedding and I'm just warning you now, this may be a new favorite!!
I loved Sarah's dress!! 
AND I loved her rose gold wedding band! So fun! 
This is becoming a signature shot at Big Spring! :)
Such fun Bridesmaids gifts!
Twinsies…. but for real. They're twins and I love this picture! I wish I had a shot of me and my little sister like this before my dress went on!!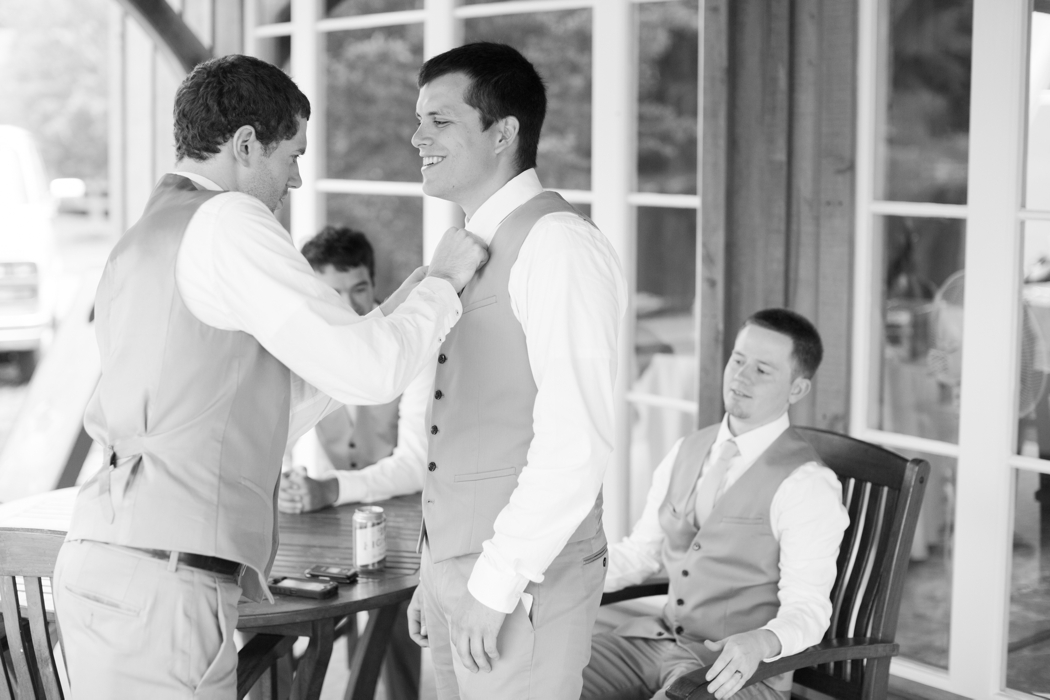 Stunning!!!!
How amazing is her flower crown?! 
The beautiful Callaway gals! 
Time for a first look!!!
Such perfect light! Even in the middle of the day! I love shooting in this little spot!
Model status!
These next two are from Michael's angle….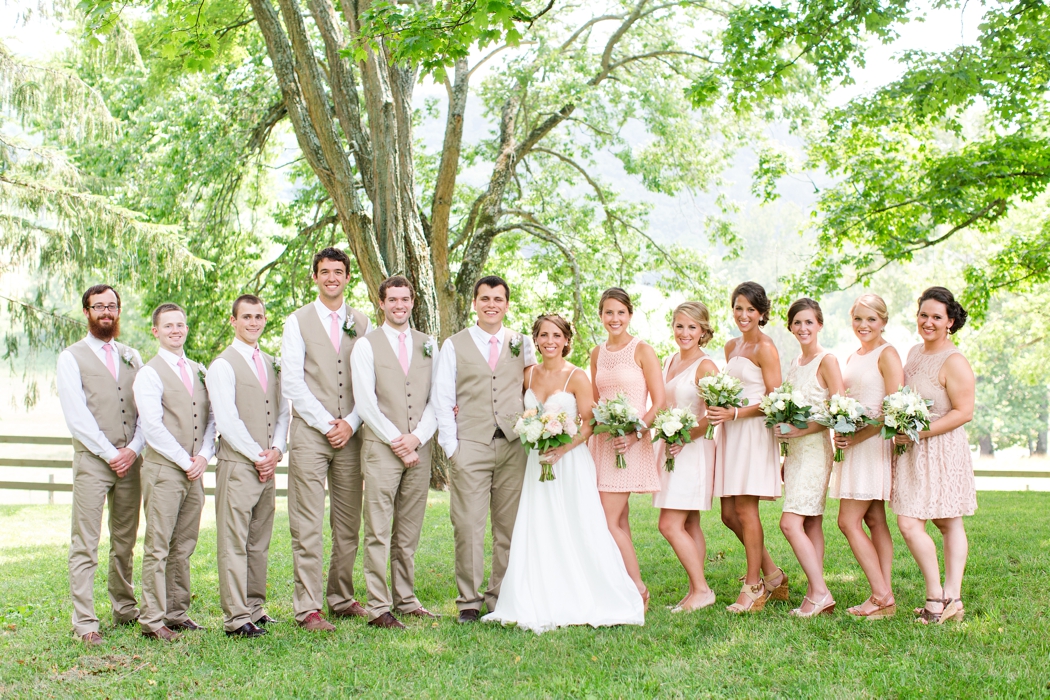 How awesome are these dresses?! 
Sisters!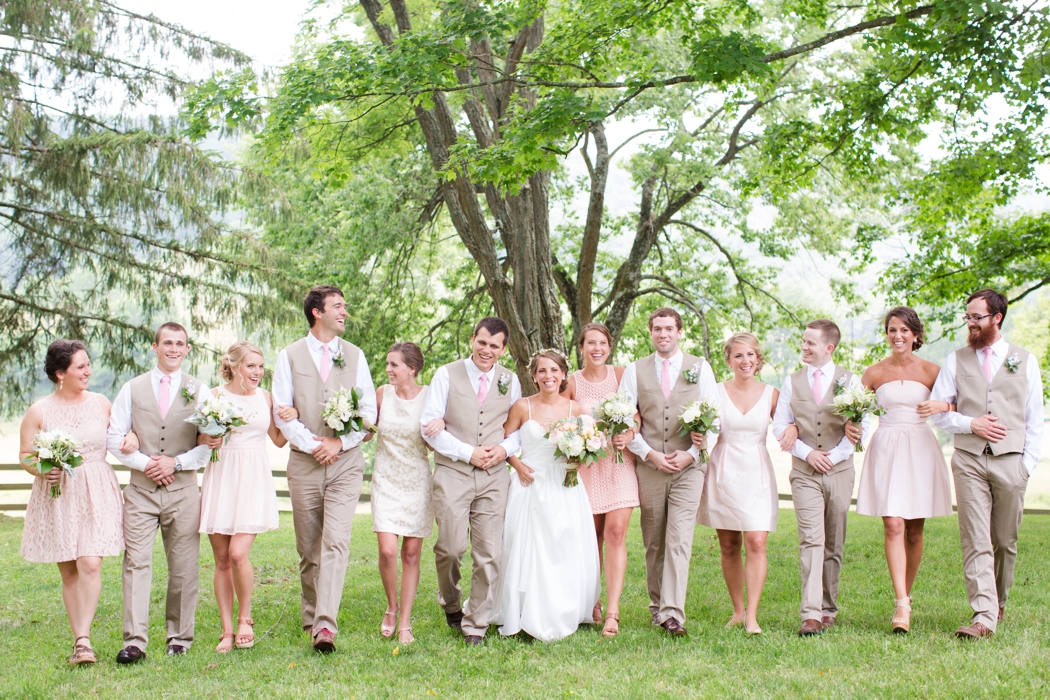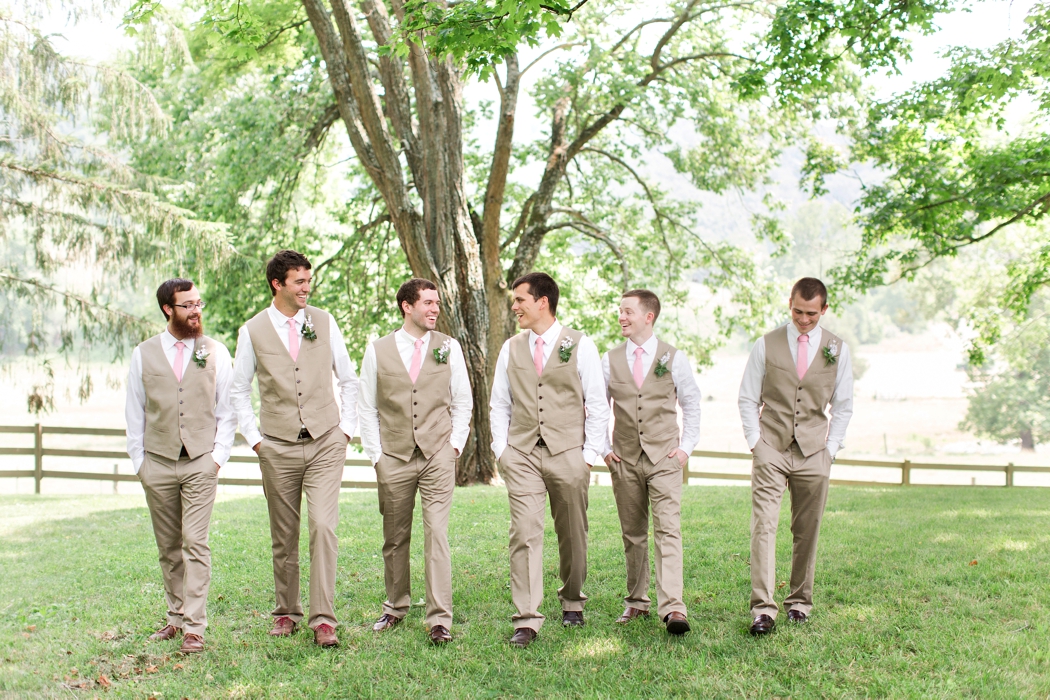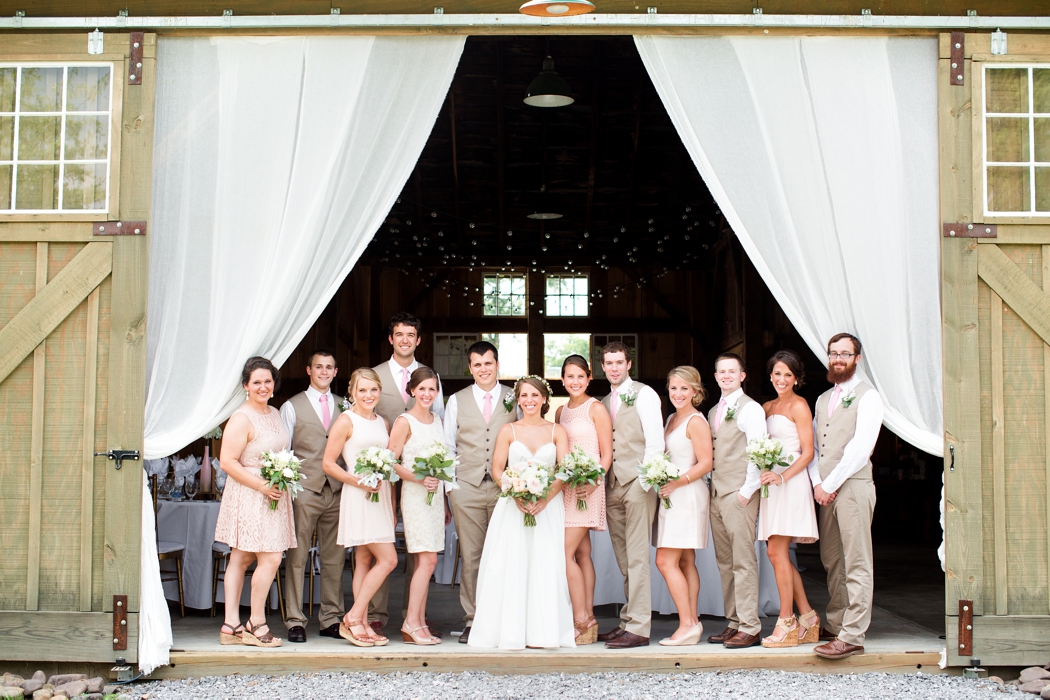 Love their setup for the ceremony! Gold Chivari chairs with entrance doors in the back with an asymmetrical floral display! Perfection!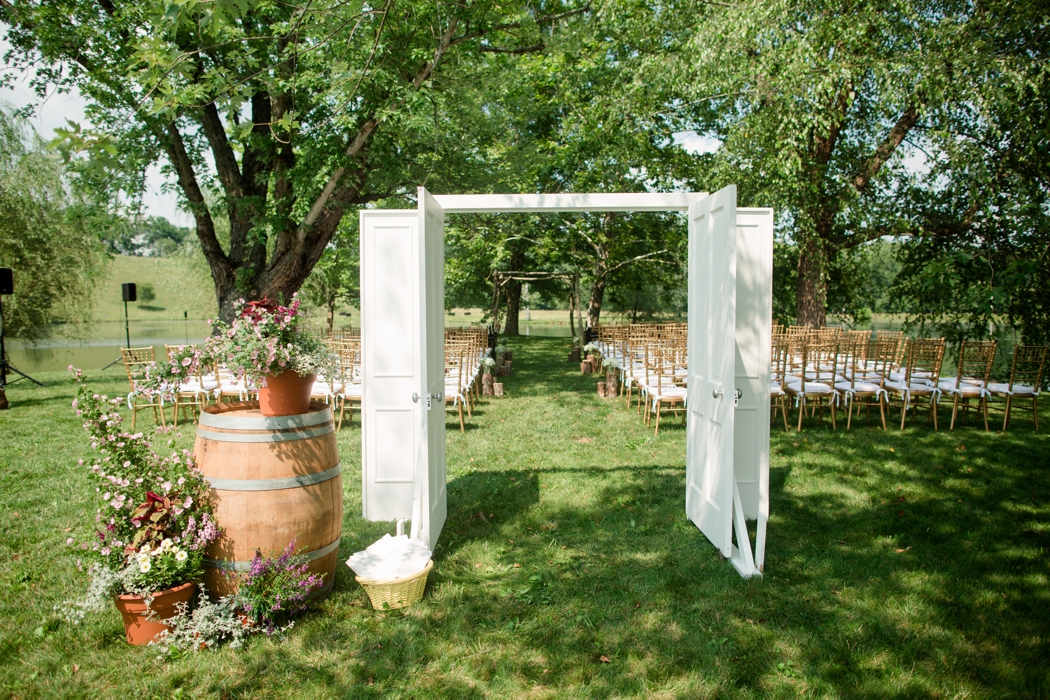 These moments are precious!
Tears galore… my favorite kind of processional:)
Married!!!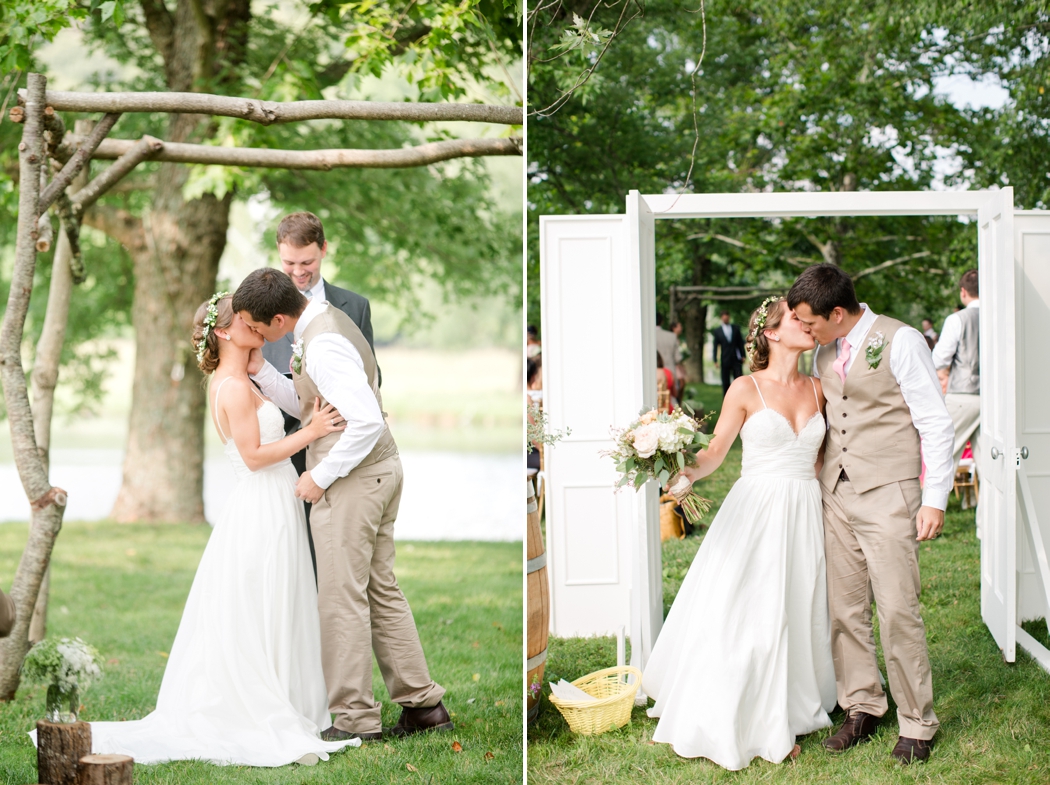 Congratulations from the bridal party! They all showed their excitement in different ways. :)
Loved this from Michael! 
ohhhh this spot!!!
This doesn't even look real!!
Favorite!!
Sarah you're beautiful! Photographing you is so much fun!
Love this!
Recognize these two?!! This KJ Couple still remembers their poses!
Can you spot the people?! I didn't know they were there until I was editing! 
Oh Coleman… 
ha!! Sheer terror! 
Ceremony |
Big Spring Farm
Reception |
Big Spring Farm
Florists |
University Florists
Dress |
Erin Coleman
Groomsmen |
Express
DJ |
Isaac Barber
Hair |
The Salon of Lexington
Makeup |
The Salon of Lexington
Invitations |
Writefully Simple
   Cake |
Ukrops Bakery
Catering |
Hogback Mountain BBQ
Party Rentals |
Central Virginia Rentals
Party Rentals | Festive Fair Classic Party Rentals