We seriously have the most amazing brides and grooms! Hutch and Kerri definitely fit into the "awesome couple" category!  They walked all over the property with me on Monday evening and I loved getting to know them a little bit! Kerri was actually a bridesmaid in Katie and Preston's wedding last spring and so she had already been in front of my camera before. She knew all of the essential "girly" things about posing that I teach all of my bridesmaids! "Hips away from the camera, one leg popped, etc". It was a breeze working with her and Hutch is just along for the ride. He is so easy going and he would do anything to make Kerri happy…. like climbing in chest high grass, getting chased by a labradoodle and taking hundreds upon hundreds of images! :) He's a keeper Kerri!
I'm so excited to be a part of their beautiful wedding at King's Family Vineyard next year!! Enjoy some of my favorites from their shoot and get excited to see them again next June!!
How beautiful is this little flower garden?!
Kerri you're gorgeous! And I know I'm biased, but you have beautiful hair!!:)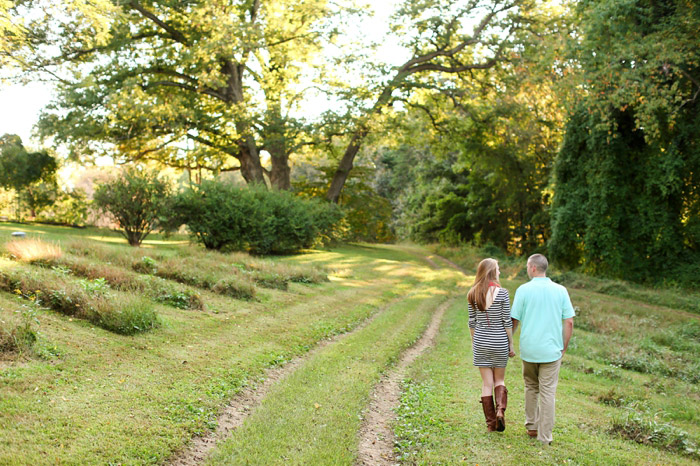 Really really love this one! 
Their colors matched "The Village" colors so wonderfully!!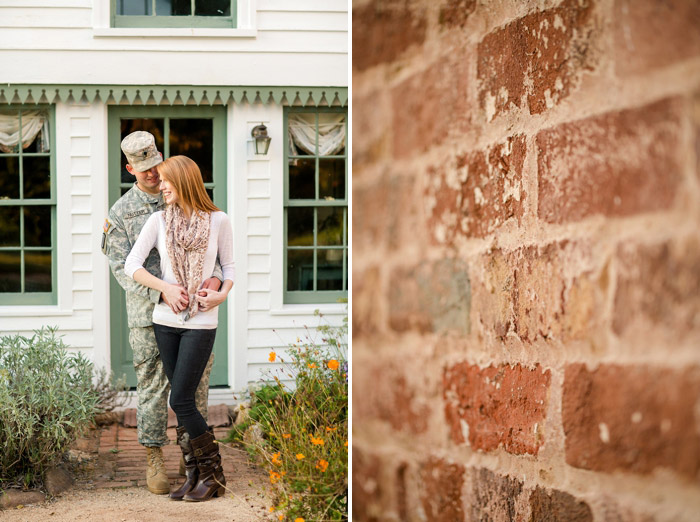 Kerri is a lover of TEAL! Girl after my own heart! 
We ended their session in a field and the light was golden!