After our flight, we drove through Hatchers Pass and it was stunning!! I'm surprised we ever made it home with all of the stops we made for pictures! (Which I'm very thankful for!) We have so many great memories from this day but I have to say that tomorrow's "Out-takes" post will show you some hilarious behind the scenes shots of this afternoon adventure!
We went back to Kayti and Andrew's house each night they Kayti fed us. How did we get so lucky?! The Beales were so good to us and we're so thankful for all that they did to make sure we felt welcomed. No one goes hungry around Kayti Beale!!! On Saturday, we left Anchorage and headed towards the Prince William Sound. Andrew is a commercial fisherman and he offered to take us out on the boat!! We drove through the one way tunnel to get through to Whittier and we climbed aboard! We were excited about our boat tour… but we had NO idea what was going to be in store for us!! You'll just have to keep reading to find out what happened!
Enjoy the second to last ALASKA WEEK blog post!!!!!!
We did see McKinley from a distance!! See that white peak?!
Quick lunch…. at a sketchy pirate ship?
"Pizza Blunts"…. yummy!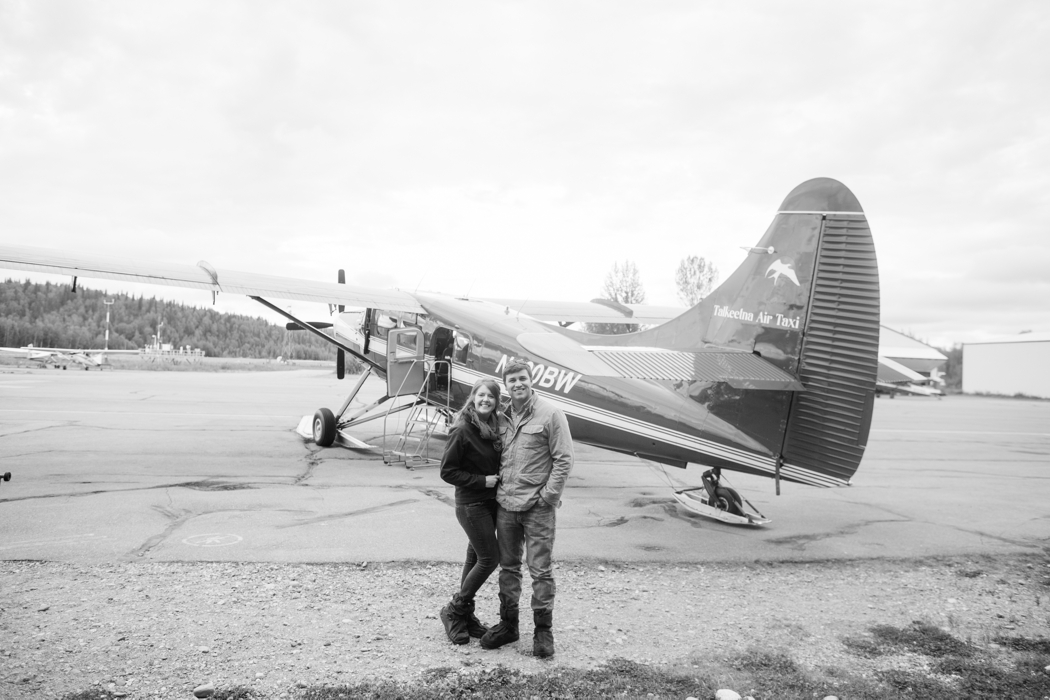 Here we go!!!!
Gah! How beautiful?!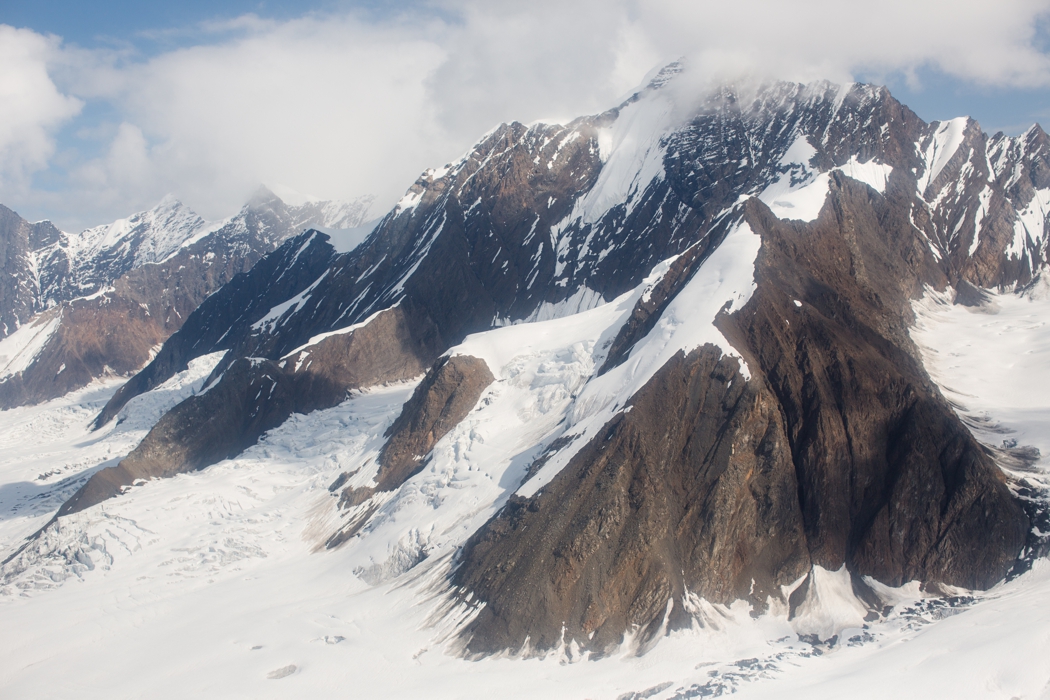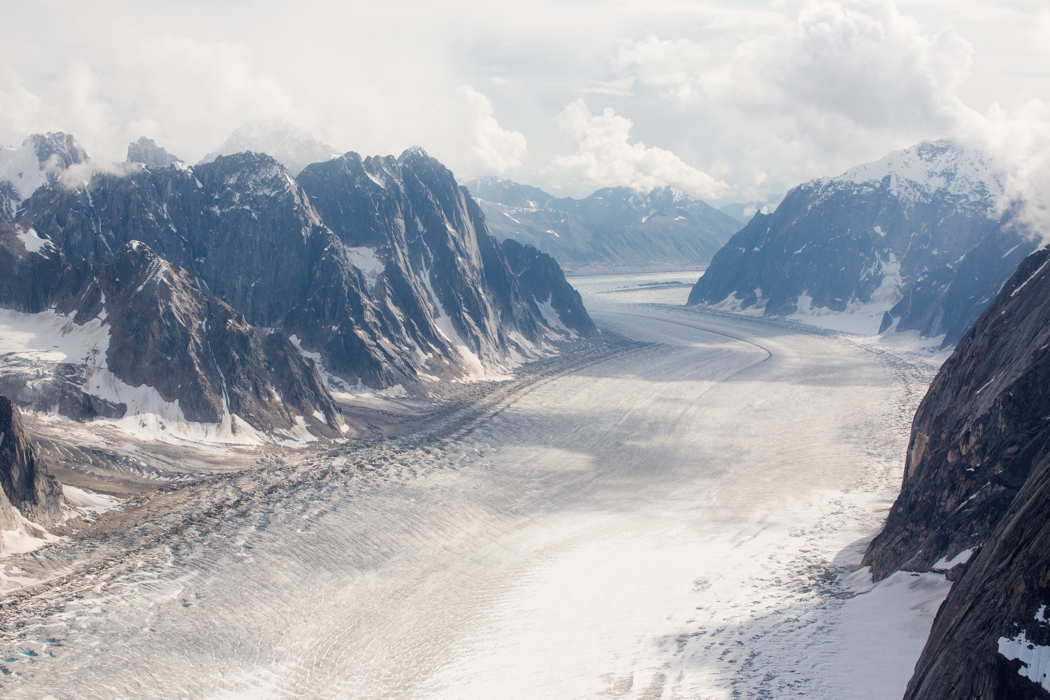 I could have stared at these all day!!
Then the plane landed on a glacier!!!  The landing was a little bumpy!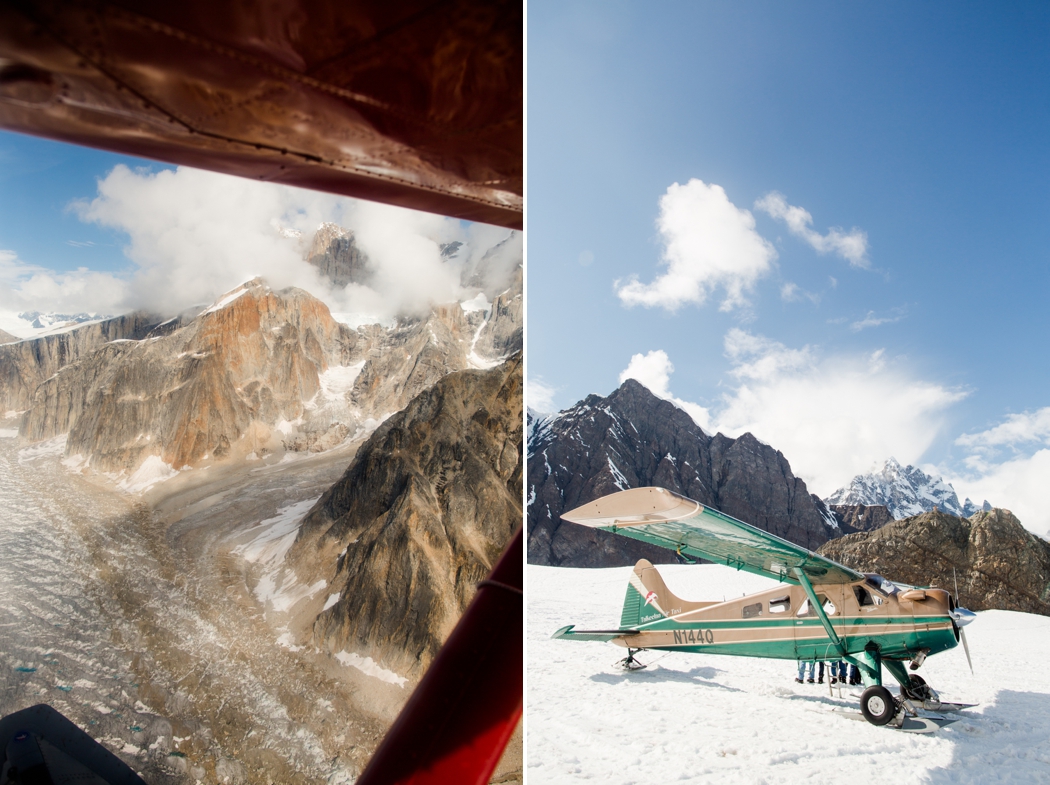 Somehow we always still end up taking pictures for people! :)
Doesn't even look real!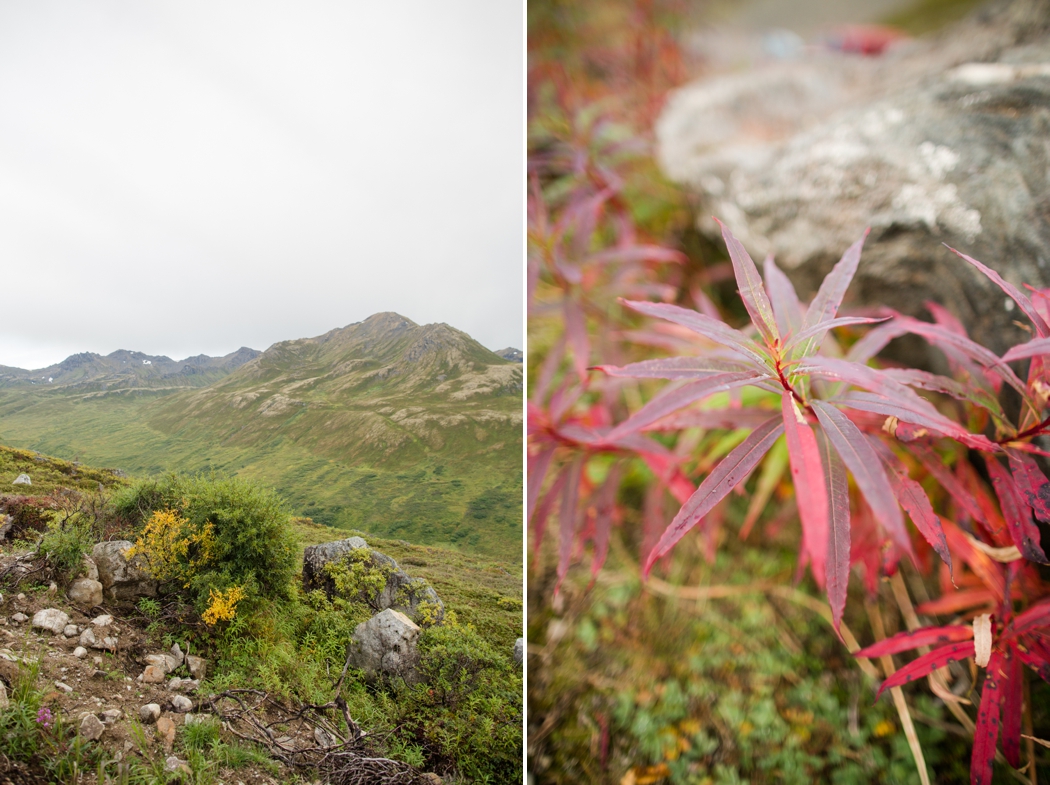 Family dinner!!!
I LOVE photographing Gauge-pup! He's so funny!!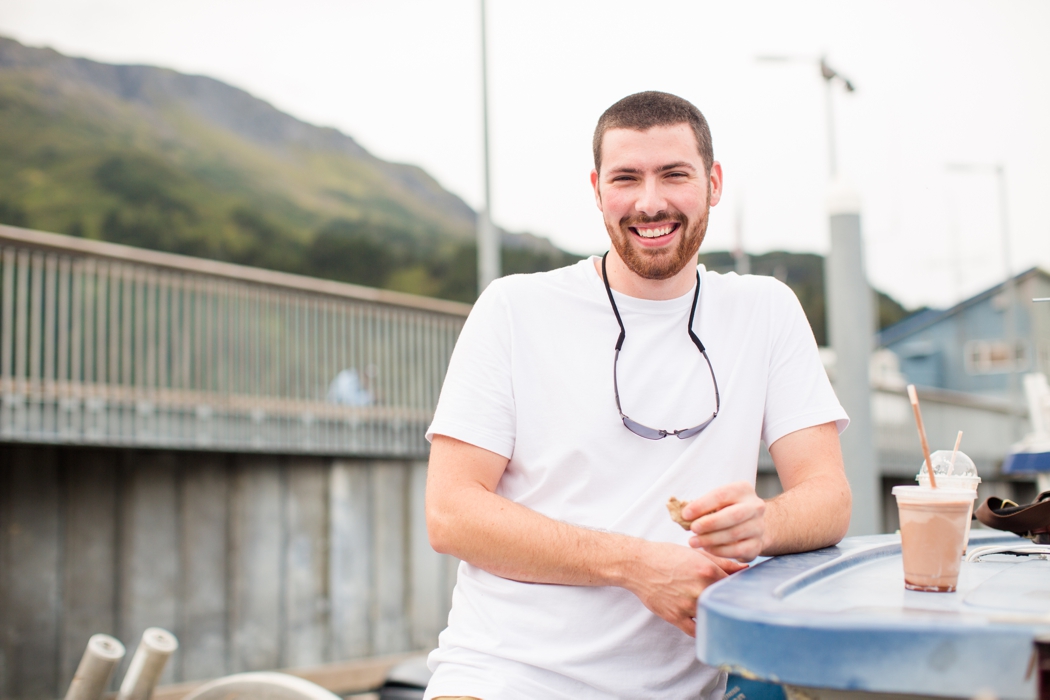 Boat time!!!
It was Gauge's first time on the boat… I think it's safe to say that he loved it!!!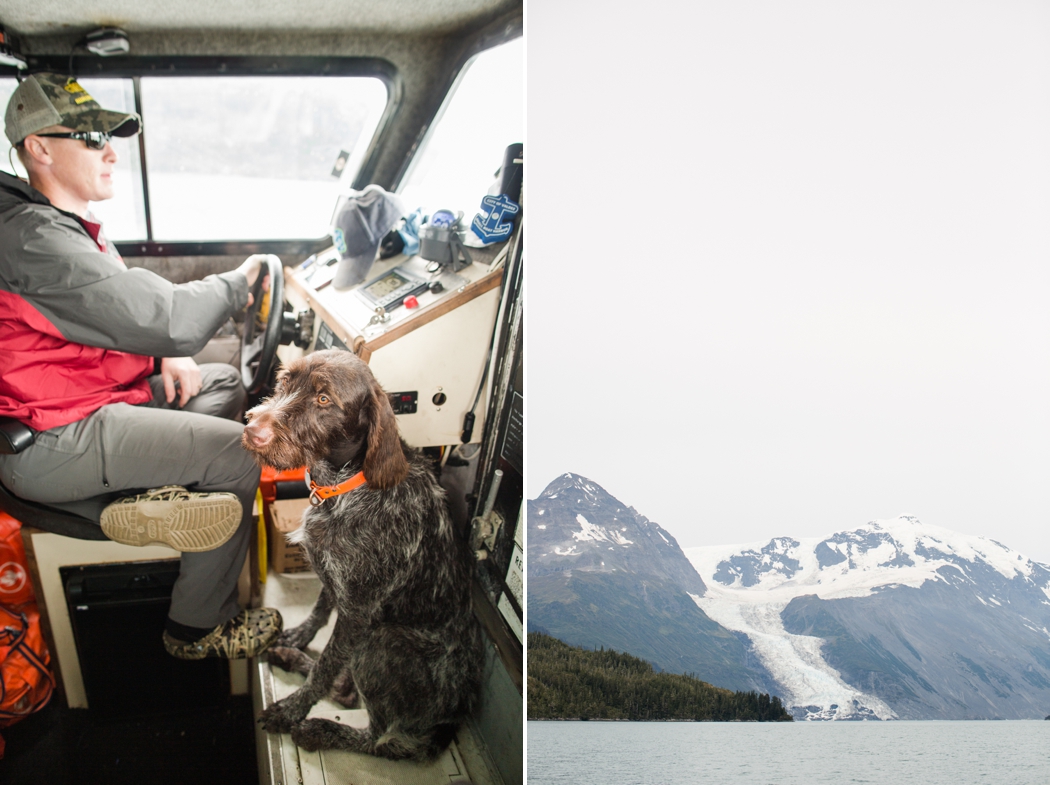 ahhh!!!
So we made a quick stop at the waterfall for pictures!
Love this group of people!!
Love these!!!
The Beale crew!!
Then we headed to see the glacier!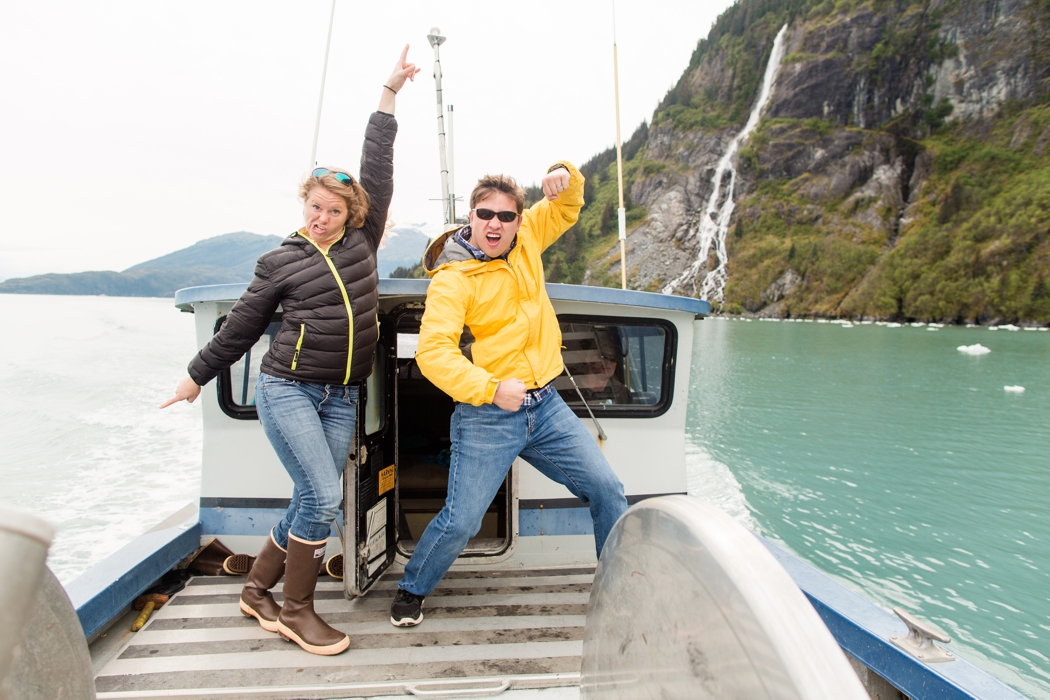 ta-da!!!! These things amaze me!! Every now and then, we'd hear something that sounded like thunder.. but it was just chunks of the glacier falling into the sound! 
And Gauge had better things to do than take a picture!
So everything was going so well! Pictures were being taken and there wasn't any rain. It was awesome!!!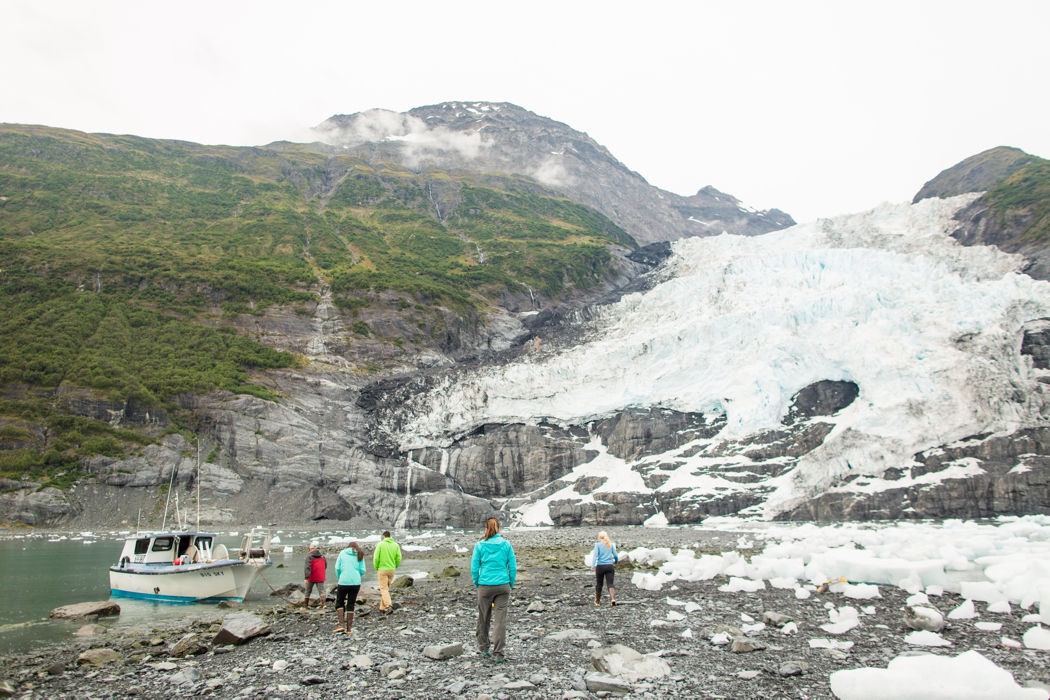 And then Andrew realized that the tide was going out RAPIDLY! We pushed the boat but it had gotten lodged on a rock!!
So desperate times called for desperate measures!!!! The boys stripped to their boxers and headed into the water to push the back!! Every second mattered because the water level was dropping so quickly!
We pushed…. but it was stuck. We were too late….
Andrew said "Well, I guess we'll just have to wait until the tide comes back in!"… and I thought "Oh ok, that's not that bad!". Little did I know that the tide wouldn't be back until 10:30pm!!! We got stuck around 2pm! ha! Let the adventure begin!!
There's a cabin on the boat that's made for like TWO people! So we crammed in there to keep warm…
We took turns taking walks… but oh! By the way… we were on an island. So we couldn't go far! 
Kayti put her wine on ice… haha. 
I spent my time taking way too many pictures!
And then about 5 hours in, some people started to go stir crazy!!!
It was like our childhood all over again!
And then THIS happened!! They found the survival suits!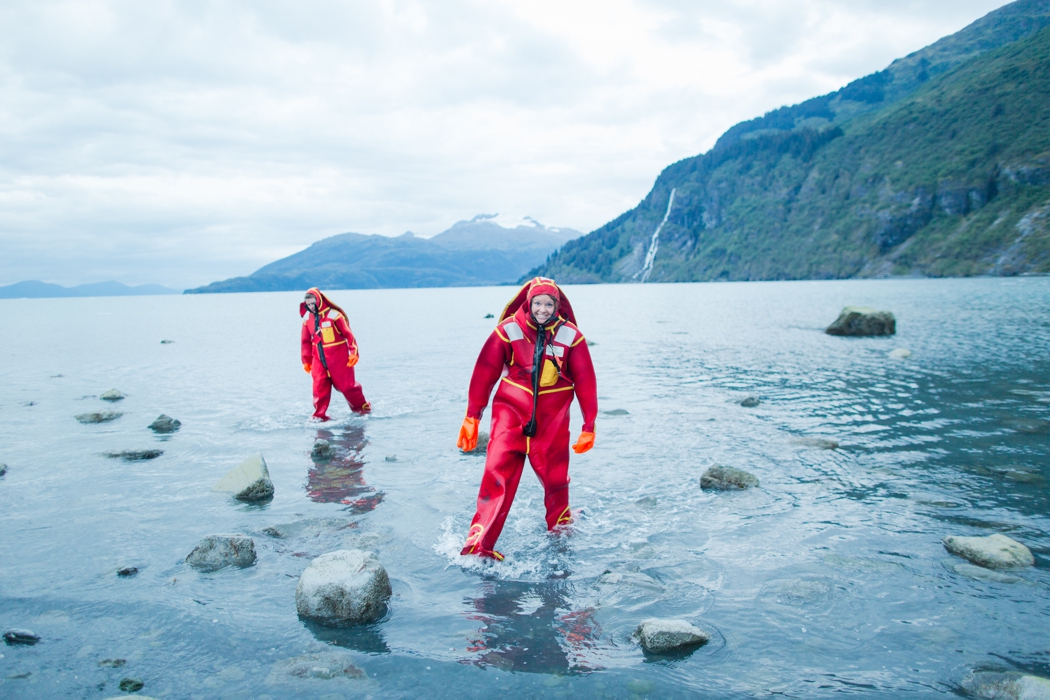 Everyone passed the time in different ways… but to be honest, it wasn't that bad. Sure, we were stranded for a full day but it was fun!! We're NEVER forget this!
Now the funny part of the story is that even after the tide came in and the boat was a float… we still had a problem. The tunnel in and out of Whittier closes at 10:30pm. So we missed our only way home. We were stuck in Whittier and let me tell you, there isn't much there!! Michael and Andrew found a semi-sketchy hotel and we all snuck into one room for the night! ha! Crazy!! We'll be telling our kids this story one day!!!
Whew! What a trip!! Now there is only one day left of "ALASKA WEEK" on the blog… but I have a feeling you're going to love tomorrow's post… it may or may not include some video footage from our adventure… and it's hilarious!