I love it when those random, crazy dreams actually come to life! So that was one reason we decided to head to Alaska. The other reason we decided now would be the perfect time to go was because my best friend from my childhood just took a PT job in Anchorage and our friend Jess was going to visit at the same time! Since we all grew up together, this was like one big reunion!! It was so much fun!
So this post is Day 1 and Day 2 of our Alaskan adventure!! We honestly didn't have a clue about what we should see or do. Thankfully, Andrew had a plan for us! We literally saw Alaska by land, air and sea!! It was epic! And I'm about to share it all! Enjoy DAY THREE of ALASKA WEEK!!!
Our group… and one extra…bless her heart.
Stunning views for days…
That's our glacier out in the distance!
Andrew was our amazing tour guide! He's working on 5 years of being an Alaskan resident and he was the perfect person to show us around this amazing state…. but honestly, we have only see like 1/10th of it! It's HUGE! I guess we'll just have to go back one day! 
Let the glacier hiking begin!
The closer we got, the more epic it became!
If I had true alaskan gear, I would have walked through the water too! 
Michael and Jess!! 
Our fearless leader…looking at …. the sun?! haha
Seriously Katie?! You weren't even trying here!!
Beale siblings!
Cutie:)
Water break! My favorite part about the glaciers are when pockets of melted ice settle in a little pool and the water turns teal! It's beautiful! 
You should have see my camera… sitting on a glacier. We were living dangerously.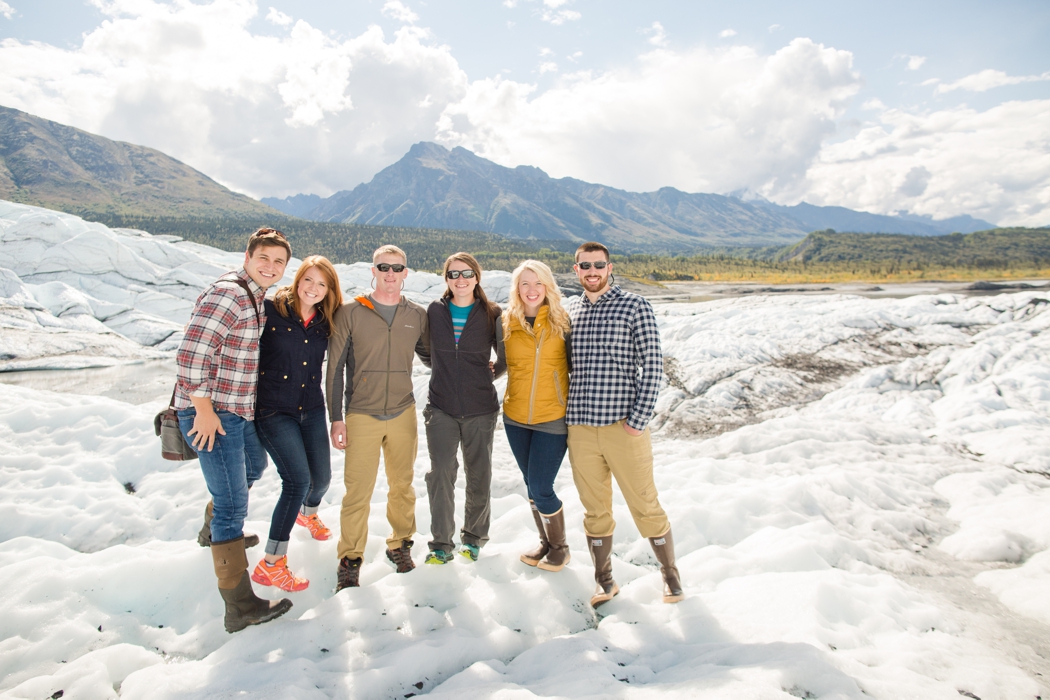 Ok looking back… I can see that I went a little crazy with the "hey guys, SMILE!" stops. :)
See that TEAL?! Gorgeous!
Let me just say this. When we bought our tickets, Katie warned me that August is rainy season… it wasn't the best time to visit. However, it was our only chance to make it happen before their wedding and so we went for it! We had the most GORGEOUS weather!! So thankful!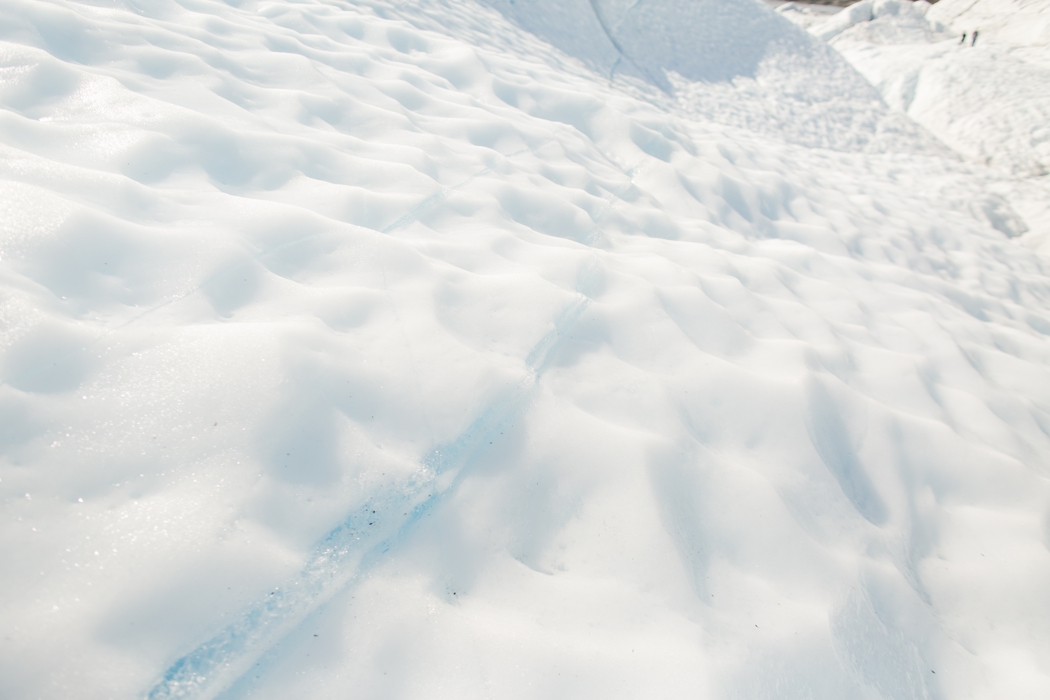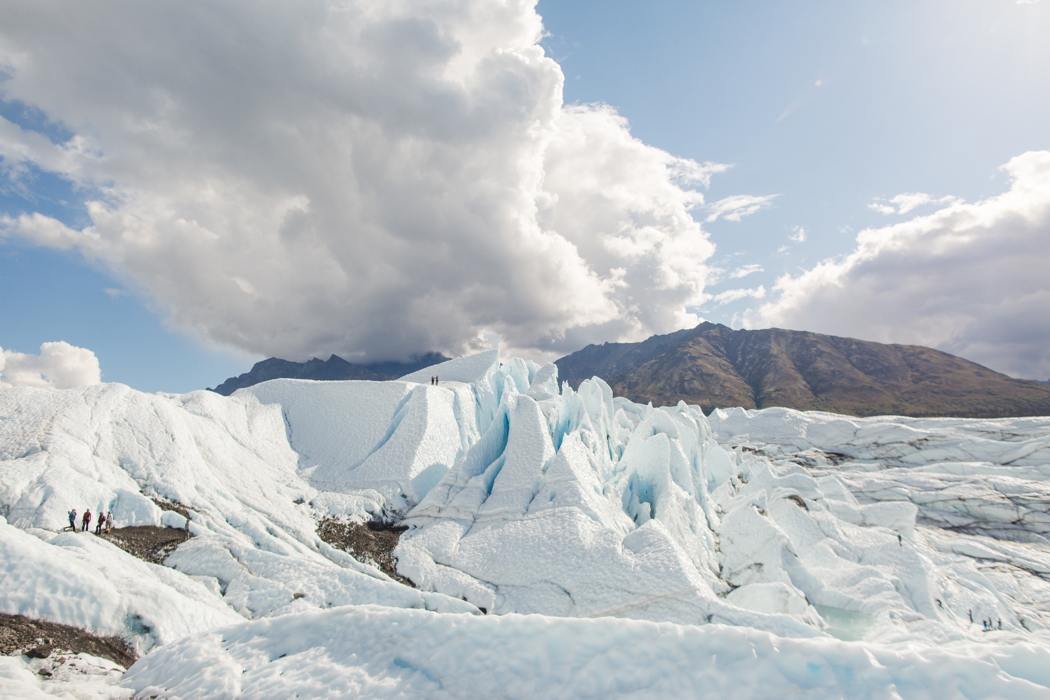 In a glacier!!
Ha! I have no idea what was happening here!
Yep… I'm totally going the wrong way.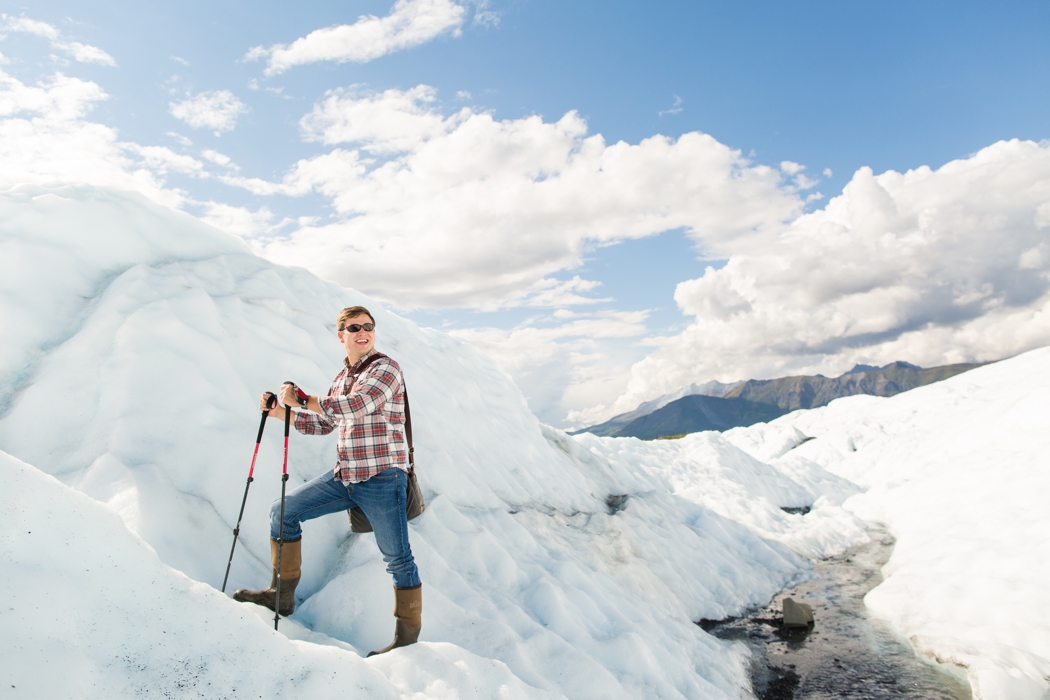 Love this one!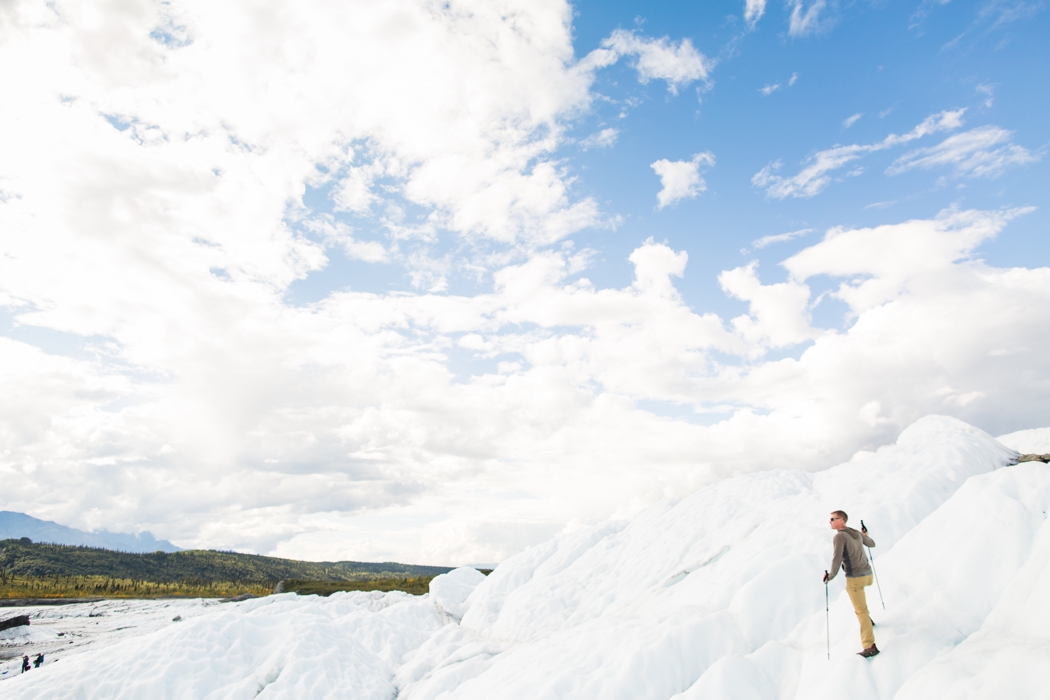 Yea… that rock never moved… didn't even come close. :) But it was fun!
Glorious!!
Andrew's wife's awesome jeep and our mode of transportation all week! I felt so "Alaskan"! :)
Katie (Andrew's sister) is living with them right now and she mentioned that she has randomly seen a moose their neighborhood recently! She joked and said "I think they come on Wednesday's because it's trash day!" and she was right! Look what showed up that night!!! These things are BIG!!! You can kinda see the potted plant that the baby moose ate from and then knocked over in the background!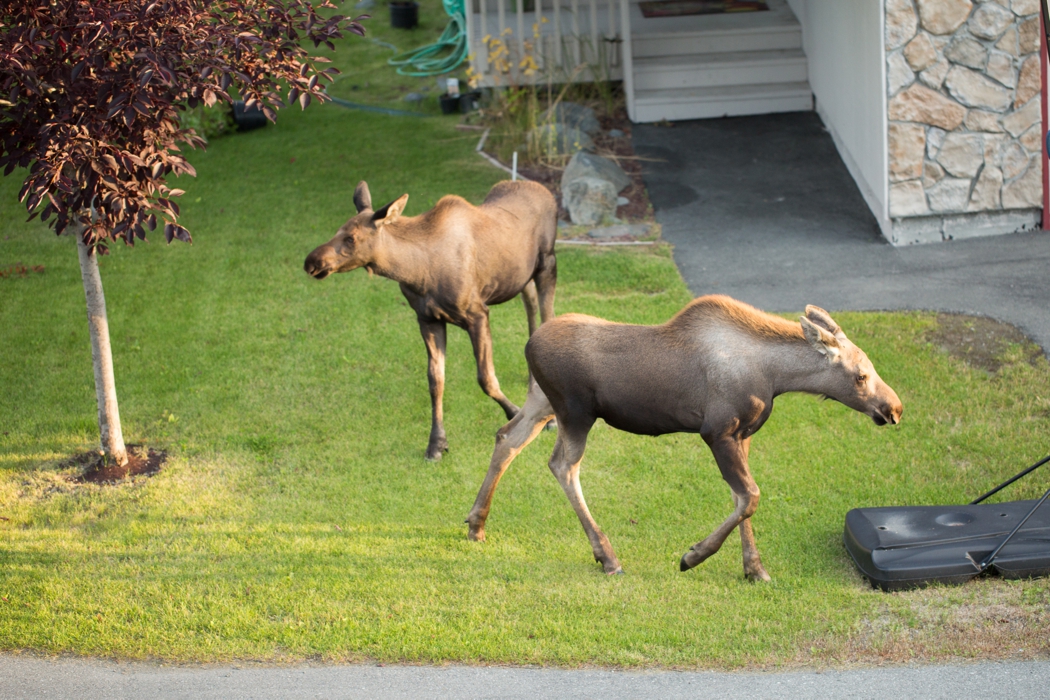 Gauge was keeping us safe!
Day two!!
This was our first trip down the Seward Highway… stunning! 
We did a little hike…
And we came to a "Hand Tram"! You can pull your way across a gorge! Crazy!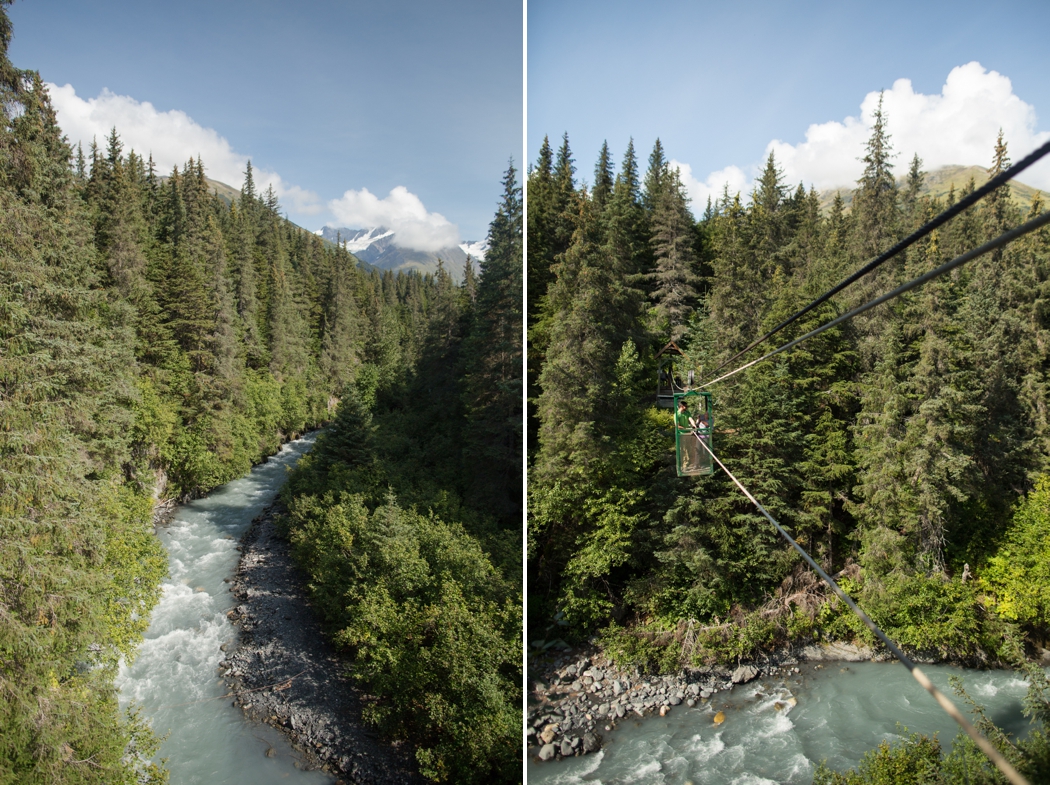 How beautiful!!!
A man and his dog…Gauge is one good puppy!
My first true Alaskan Salmon! Yum!
I know it's hard to see but the tide comes in so quickly here that people actually try to surf on it! We just happened to drive by and pull off right when it was happening! 
The end of day 2 closed with a storm and a rainbow! Tomorrow's post for Alaska Week includes a flight into Denali and a hilarious adventure in the sound! I've said it a thousand time but we are so thankful for the Beale's hospitality and for my sweet friend Caroline letting us take over her apartment for the week!!! :)