Well with this simple recipe you can take ordinary water and fancy it up a bit to make it beautiful and pleasantly refreshing with minimal effort! This Strawberry Kiwi Mint Fusion is one of my favorite mixes because the vibrant citrus flavor of the kiwi blends wonderfully with the sweet strawberry and fresh minty flavors. All you need is a pretty jar or pitcher, water, kiwi, strawberry and mint. Seriously, that's it! No measuring, no science… you just get to throw together yummy fruits in water and drink it! (And honestly, it can be just about any fruit you have on hand).
It's also healthy!! Some perks of drinking fusion water over regular water….
– You drink way more of it because it tastes better!
– It can help detox your body and boost your metabolism (and who wouldn't want to do that?!)
– And did I mention it's just down right prettier!! Everything tastes better when it's prettier!
Enjoy this naturally flavored fruity water fusion!
Ingredients:
6-10 Strawberries, hulled and sliced
2-3 Kiwi, peeled and sliced
A few mint leaves
Water and Ice :)
Directions:
Place a few slices of kiwi and strawberry with mint leaves in the bottom of the pitcher, add some ice, then a little bit of water. Repeat these steps to gradually fill the pitcher. If you put all the ingredients in and then add water OR if you add the water first and then all the ingredients… they will separate and not be evenly dispersed. The ice as well as the layering helps to keep the kiwis, strawberries, and mint evenly scattered throughout the entire pitcher.
Enjoy kicking off your fourth of July celebration with family, friends and this FRUITY FUSION WATER!!! Check back throughout the summer for these other fruity fusion water inspirations!
*One more tip: You can continue to serve this fruity fusion water throughout the day but I recommend changing out the ingredients for a fresh batch every 24 hours. *
Get excited for the OTHER two parts of this FRUIT FUSION SERIES!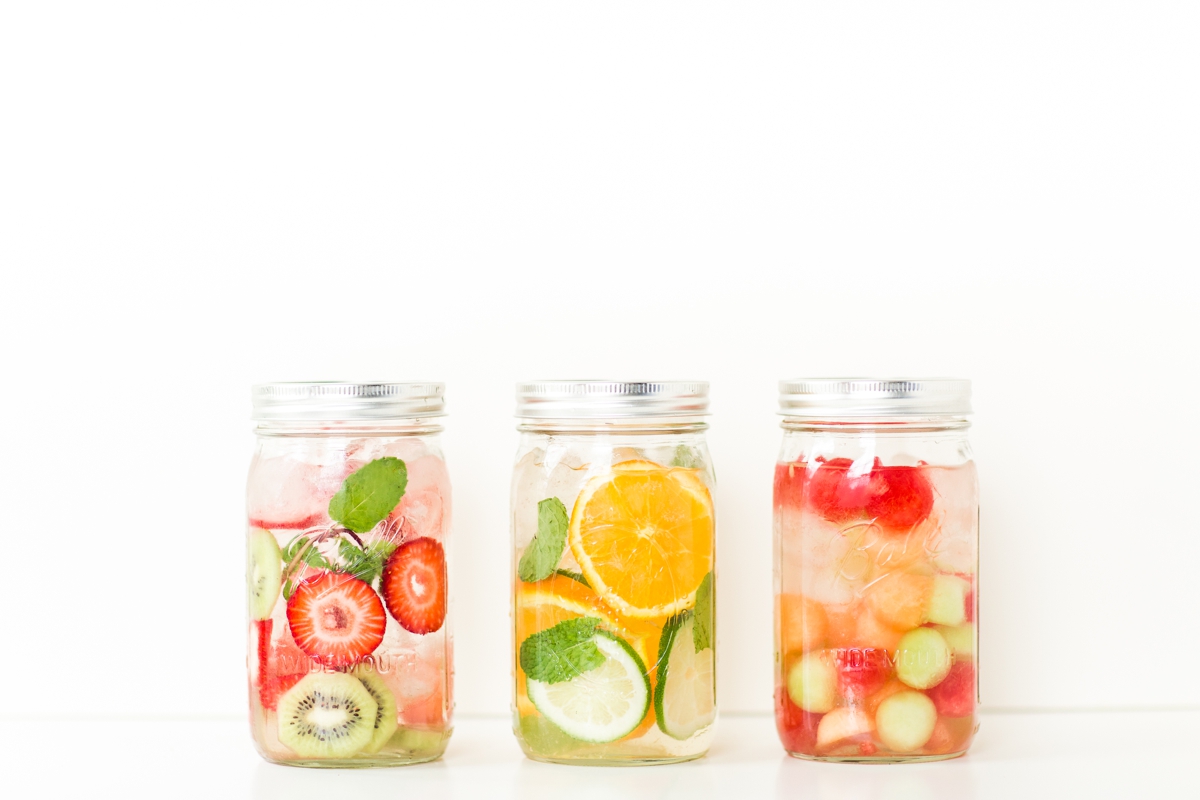 Wanna try it for a cookout this weekend?! PIN IT so you can refer back to it!