The clouds were heavy and I secretly prayed that the rain would hold off for us. We had a few sprinkles throughout the first 10-15 minutes, and Ty and Gabi were not alarmed. They were just excited to be spending time together and having their portraits done! The heavy rain stayed away and we were able to capture some beautiful images of these two!
I think my favorite part of our time with Ty and Gabi was just getting to know them. They are so easy to be around, and I can easily see how they are made for each other. Gabi is so much fun, gorgeous, and has the most amazing smile. Ty is so calm, easy to talk to, and smiles at Gabi in a way that will make you melt. I honestly don't think that these two could take a bad picture!
Michael and I loved our time with Ty and Gabi, and it seems sad to think about how long we have to wait to see them again! I am so excited to see these two in their wedding attire and capture their day! Enjoy getting to know them via their engagement pictures!!!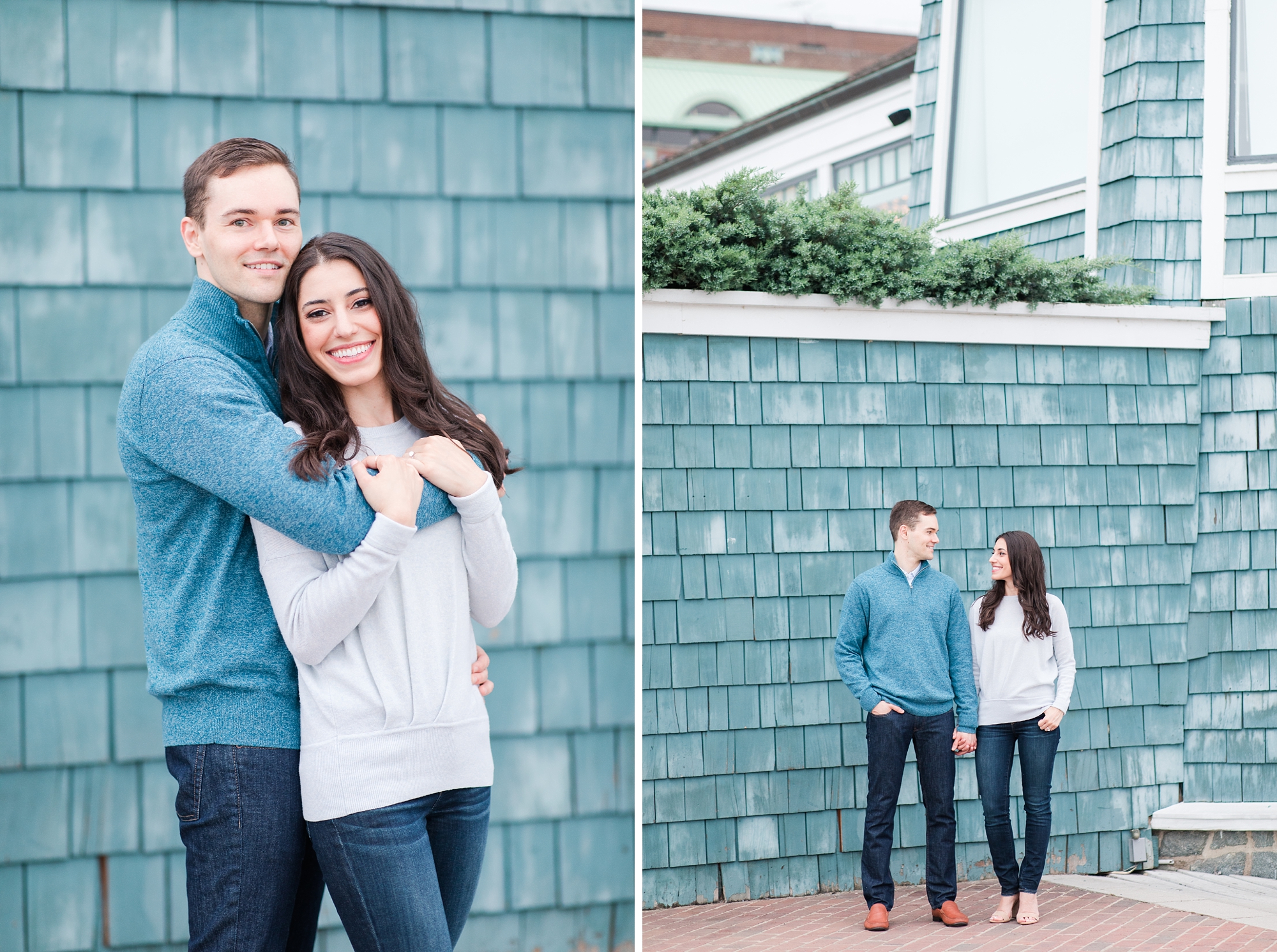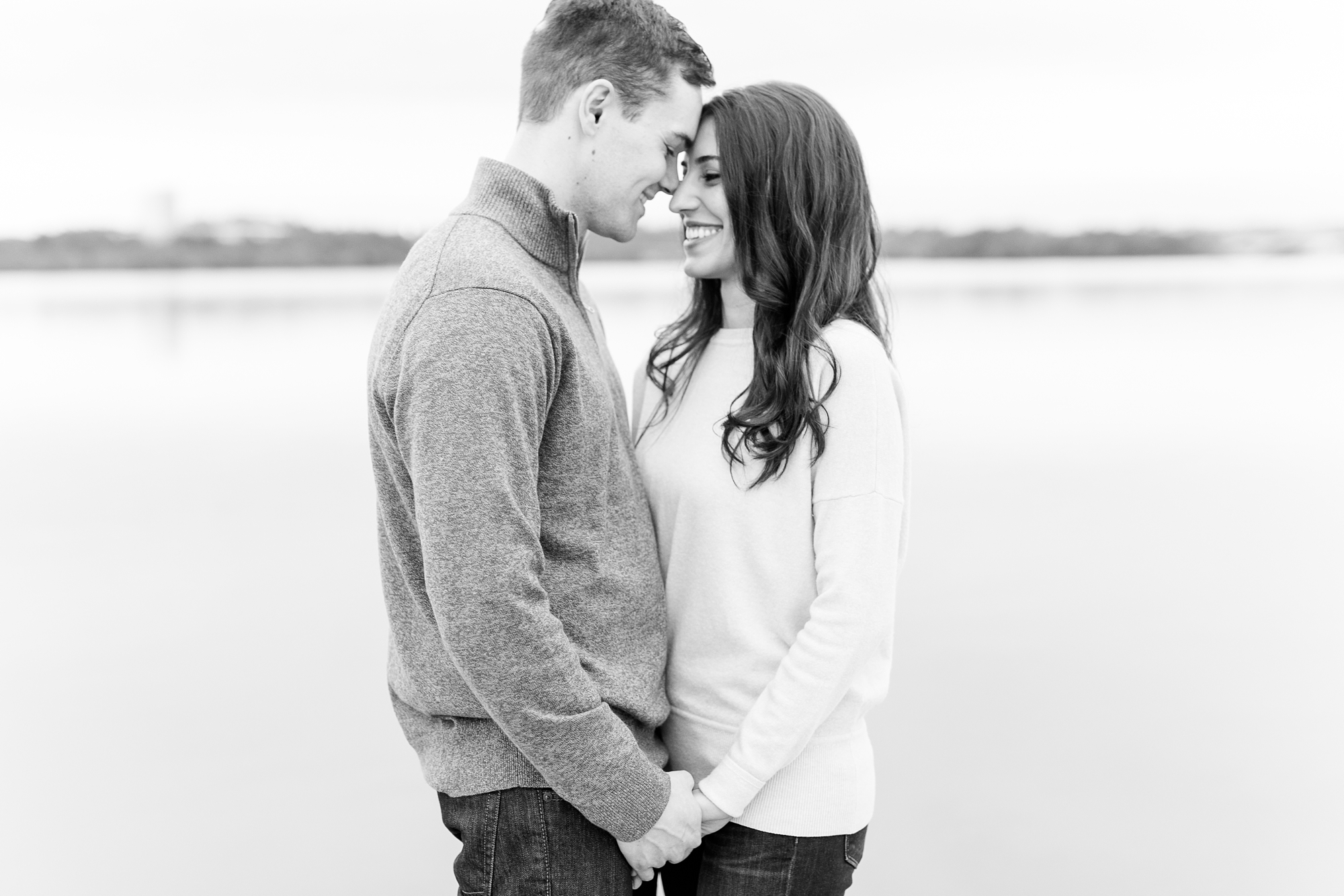 Thank you Ty for wearing a sweater that matched the wall! I love these! 
If you're wondering how I got so lucky to have these two as a KJ Couple… I have no idea. But I'm for SURE lucky! They are going to be so much fun to photograph on their wedding day! 
Whoever lives at house 108 on Olde Town's famous cobblestone street thank you for your perfect shutter colors!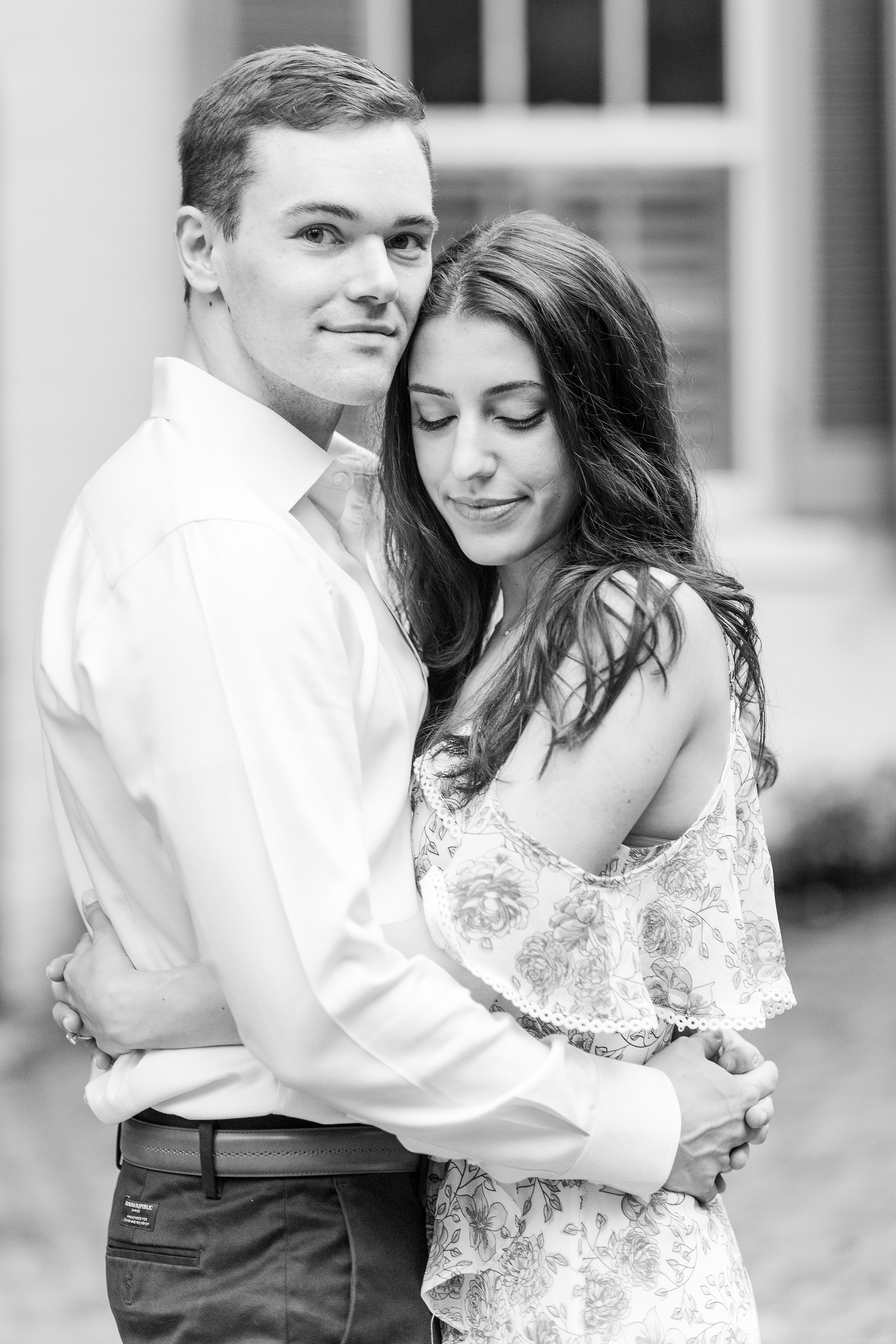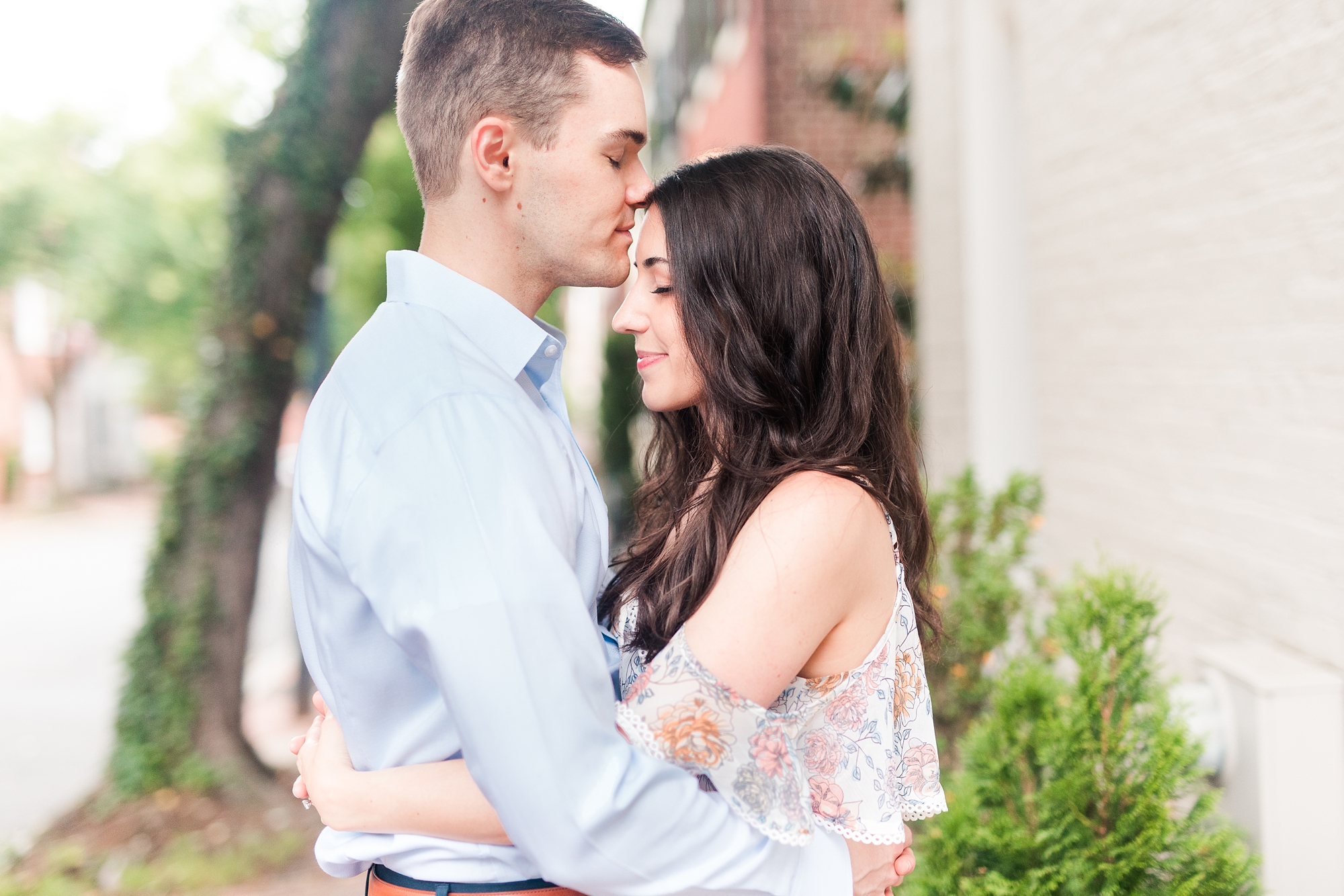 One of my favorites! 
This street will never get old to me!