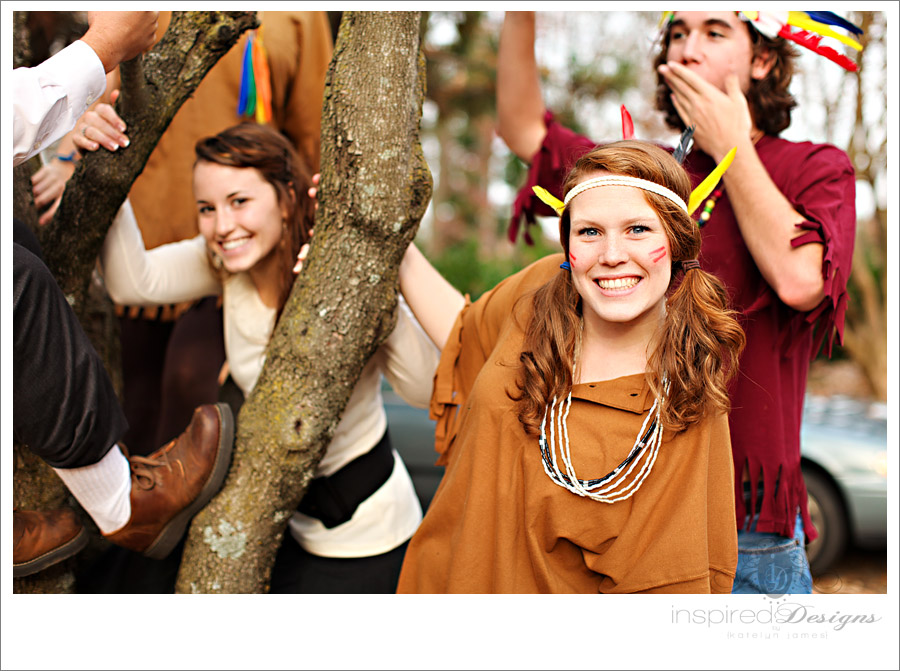 Thanksgiving Festivas 2009
I love college for so many reasons. One being that absolutely ANY holiday can be turned into a reason to have a costume party.  I felt like we were JUST frantically searching thrift stores for halloween costumes!
This past Saturday, some of our guy friends hosted the first ever Thanksgiving Festivus! Don't ask me where that name came from but the festivities included homemade food, sweet outfits and a campus wide hunt for a turkey! Crazy. It was great and even though I could be there for a small bit of the fun, it made me thankful for friends, being young, good food and amazing memories.