Just being present on their wedding day and celebrating with them was a gift in and of itself. As I watched them say their vows, Perrin would squeeze Joe's hands and they would both smile as big as they possibly could. Their wedding day was a day of joy, worship and victory.  It's so apparent that these two were made for one another.
Even though I barely know them, I left their wedding day feeling like part of their family and part of their story… and as a photographer, there is nothing more rewarding.  So enjoy this sweet wedding today on the blog! I've been so excited to share it this week! Joe and Perrin, thank you for allowing us to capture your day!! We were so blessed and inspired by you guys in so many ways.  Enjoy the honeymoon and welcome to married life!!! xoxoxo
Perrin's ring is just gorgeous!
The tears started before the dress was even on:)
STUNNING!!
Going to see Joe for the first time….
Their first look was so precious!
SO EXCITED!
Love these portraits in the old Mill! I NEVER get tired of shooting at this amazing venue!
Perrin you're so beautiful!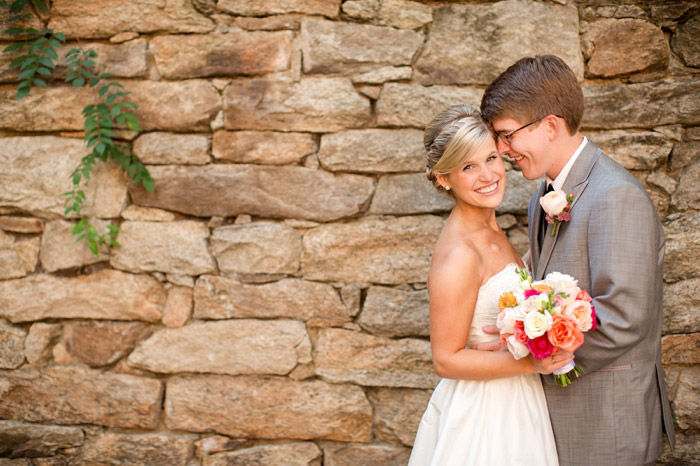 Love this shot from Michael!!
Brother's and Groomsmen steal a peek! love this! haha
Daddy/daughter first look:)
And look at all of those friends!!
Love this! You wouldn't believe how fast we were able to shoot these massive group pictures! They have awesome friends that listen to me! ha! 
Not posed at all…kidding. Of course I told them to do a fake laugh… and they nailed it!
I said "Ok, Man hug!" and this is what I got. haha It's a first.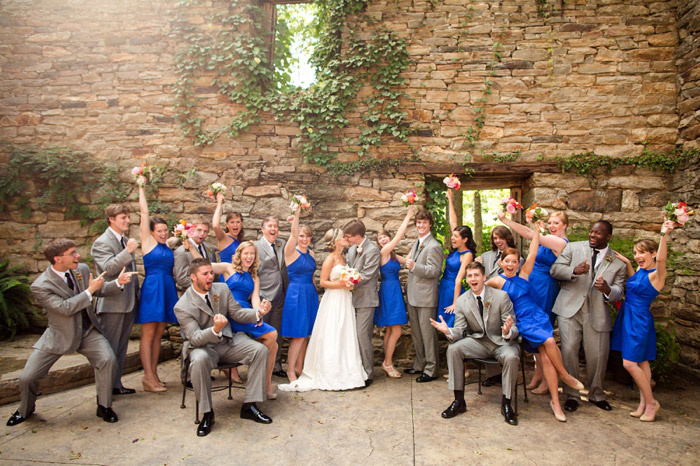 Love this!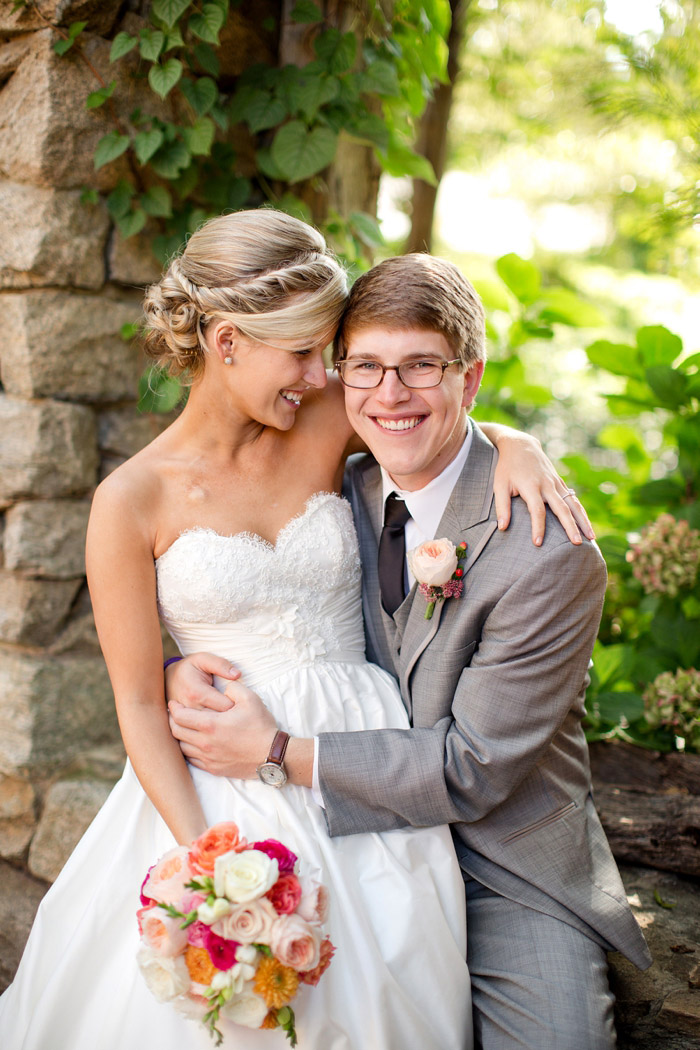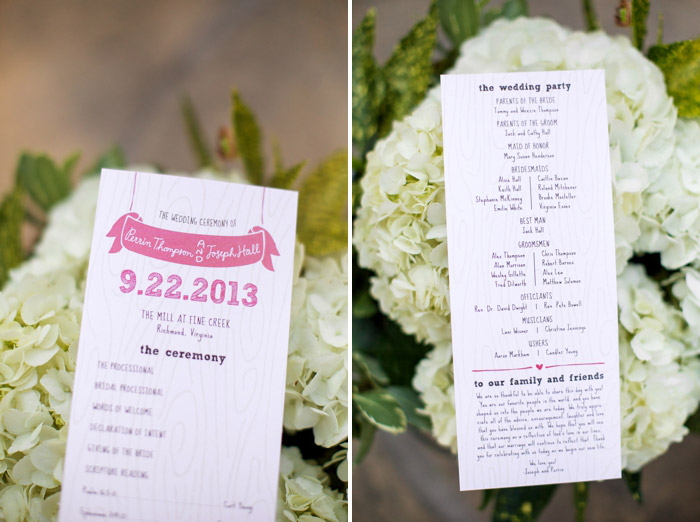 Nothing more powerful than being prayed for by all of your closest friends at one time. :)
Love this mother/daughter moment!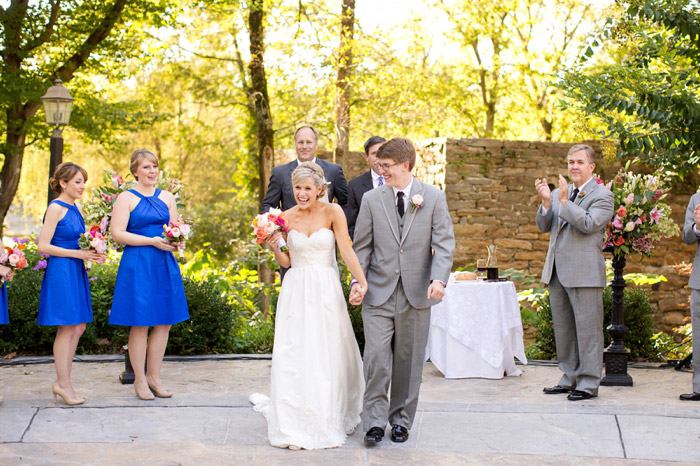 MARRIED!!!!!
And we made it to the creek JUST in time to catch the light before it left us!
Love it!
SO much excitement!!!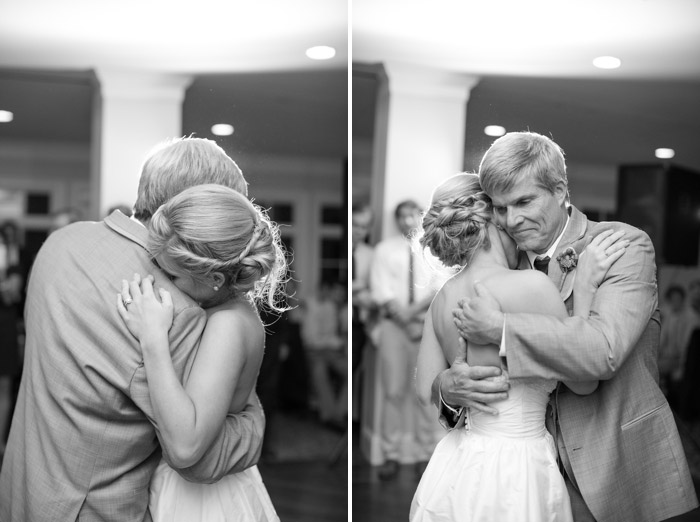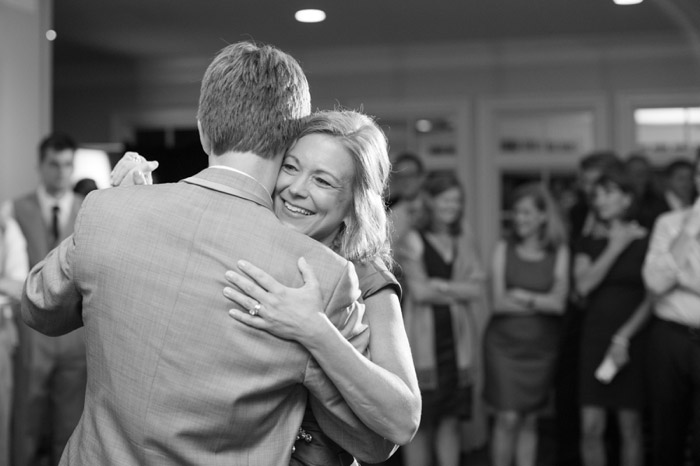 And then I was pulled onto the dance floor. It happens at least once at every wedding:) So funny!
LOVE this!!!!
Recognize that couple bottom left?! Loved seeing Patrick and Em!
And then this happened
That's one AWESOME getaway car!
Ceremony |
The Mill at Fine Creek
Reception |
The Mill at Fine Creek
Florists |
Mary Henry Designs
Dress |
Bella Rosa Bridal
Jill MacDougall and Josh Henderson from
Mango Salon
Bridesmaids |
David's Bridal
Groomsmen |
Men's Warehouse
Band |
Jimi Smooth and the Hit Time
Invitations |
Sweet Pea Designs
Cake |
The Desserterie
Catering |
The Mill at Fine Creek
Other Vendors |  Getaway Car:
 First Class Limo Services