Kelsey and Drew are getting married in July and I couldn't be more excited about shooting their wedding!! I love shooting friend's weddings because 1. I KNOW the couple and it is so easy and natural to capture their personalities! and 2. I actually get to BE at the wedding! The worst part about being a photographer and being RIGHT out of college is that if I'm not shooting a friend's wedding… I most likely have to miss it. Ohhhh it's an awful feeling! But no worries here! I'll be capturing Drew and Kelsey's big day and it's going to be perfect! I love these two.  My job was so incredibly easy because Kels can't look at Drew without smiling at him.  We had a PERFECT fall afternoon to shoot their session at Maymont (where Drew popped the question!).  I loved my time with them and I'm so excited to show you their pics, I can hardly stand it! So here they are!! Enjoy and have a fabulous Friday!!
Drew has always been known for having awesome blue eyes… now he's marrying a girl with awesome blue eyes….PLEASE let me take pictures of your kids one day!:)
Drew matched all the trees… I'm sure he planned that.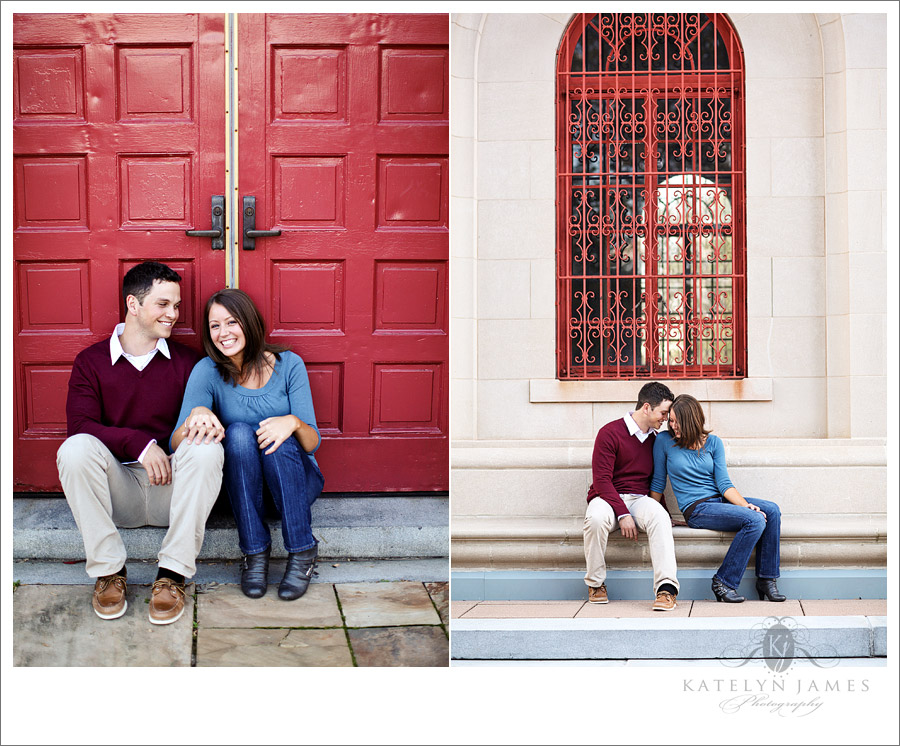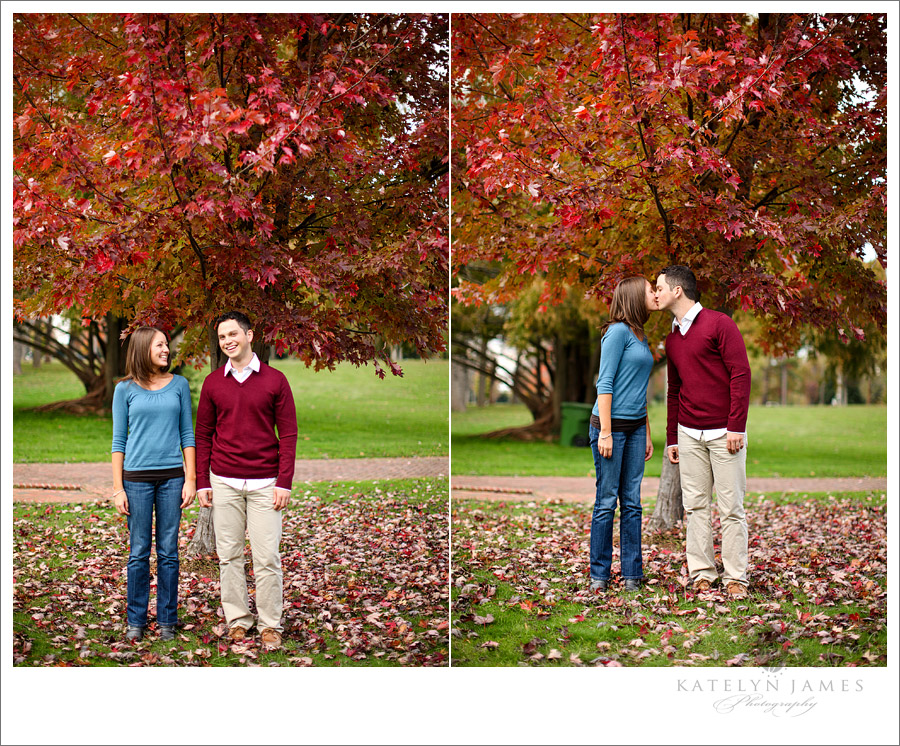 Doesn't this make you think of Christmas for some reason?!
LOVED this next series of shots!!! Favorites for sure!
Where Drew popped the question!
Drew and Kelsey, you're the best!!! Thanks for allowing me to be a part of this HUGE celebration!!